A huge thank you to Gateway to Prevention and Recovery for coming to MJH to discuss the dangers of vaping. Prevention is the key!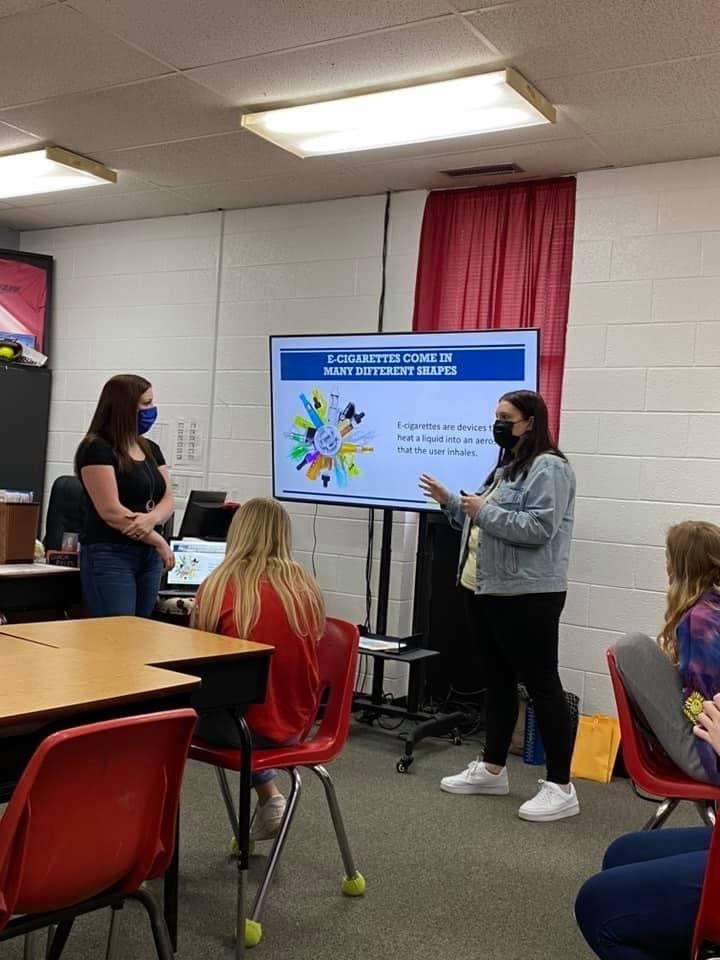 Great success at our Title 1 Parent University. Thanks to our community partners and booster and activity clubs. Students and parents were able to tour the faculty and walk away with freebies and information. Thanks to all.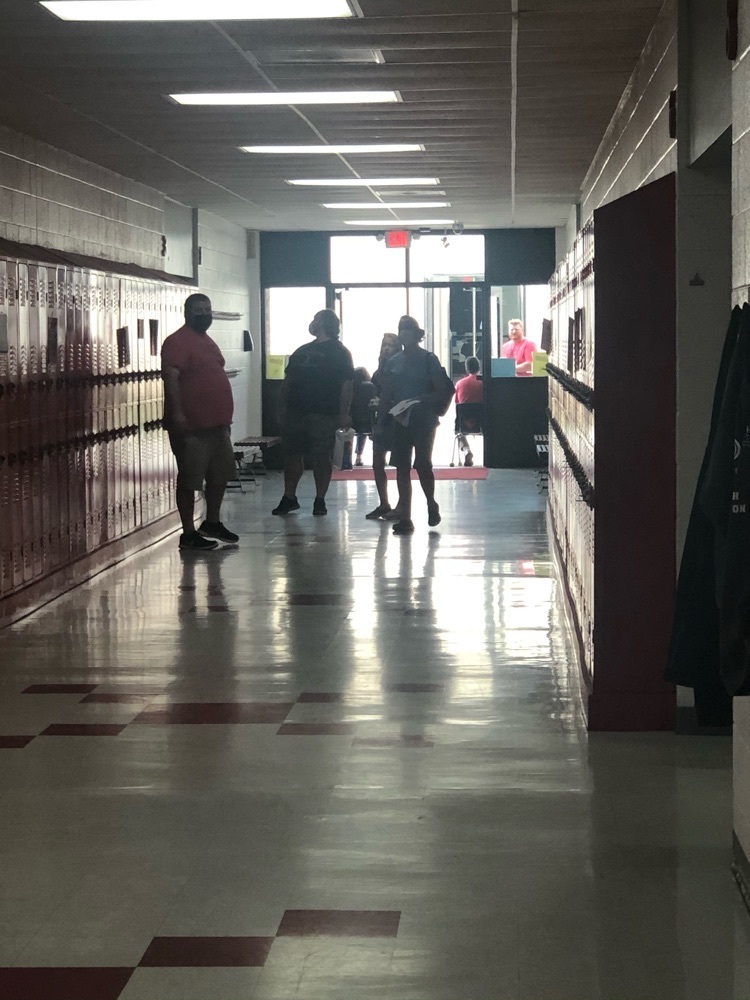 NHS induction ceremony! Congrats to all!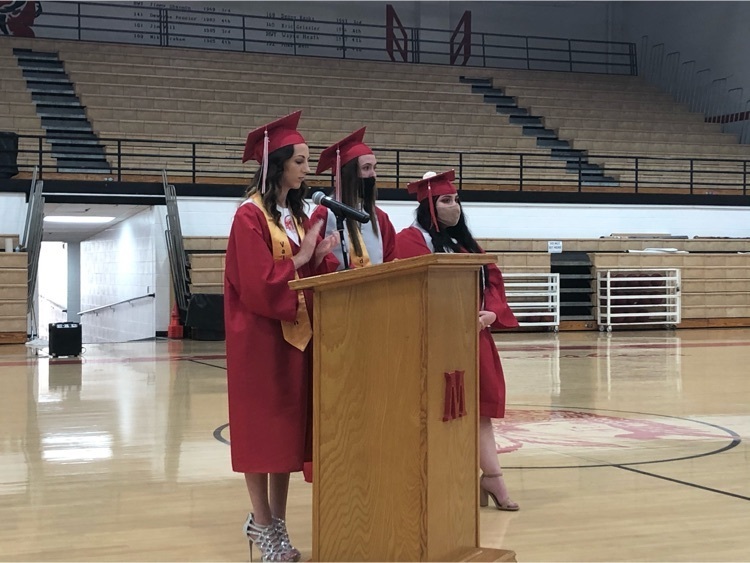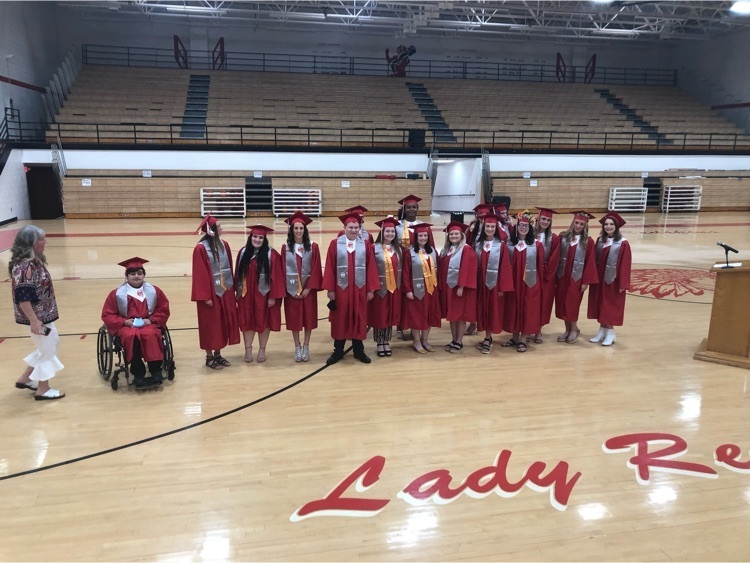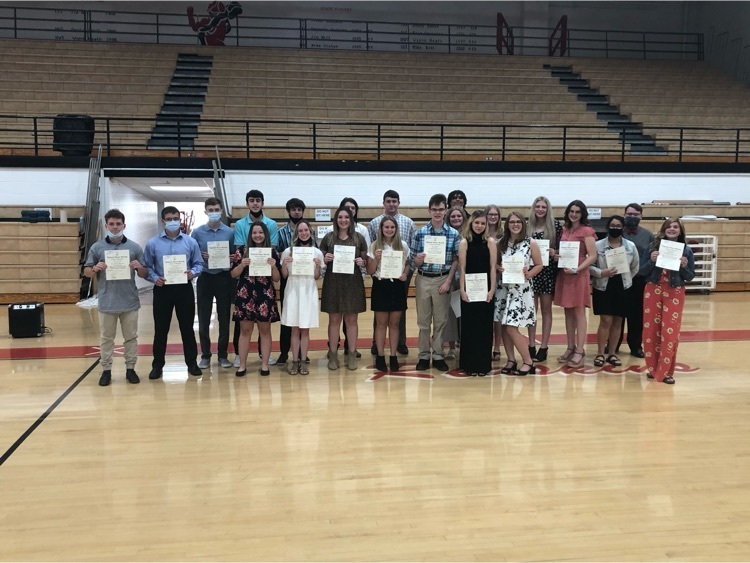 Our 5th and 6th graders enjoyed a visit from Ben Franklin today.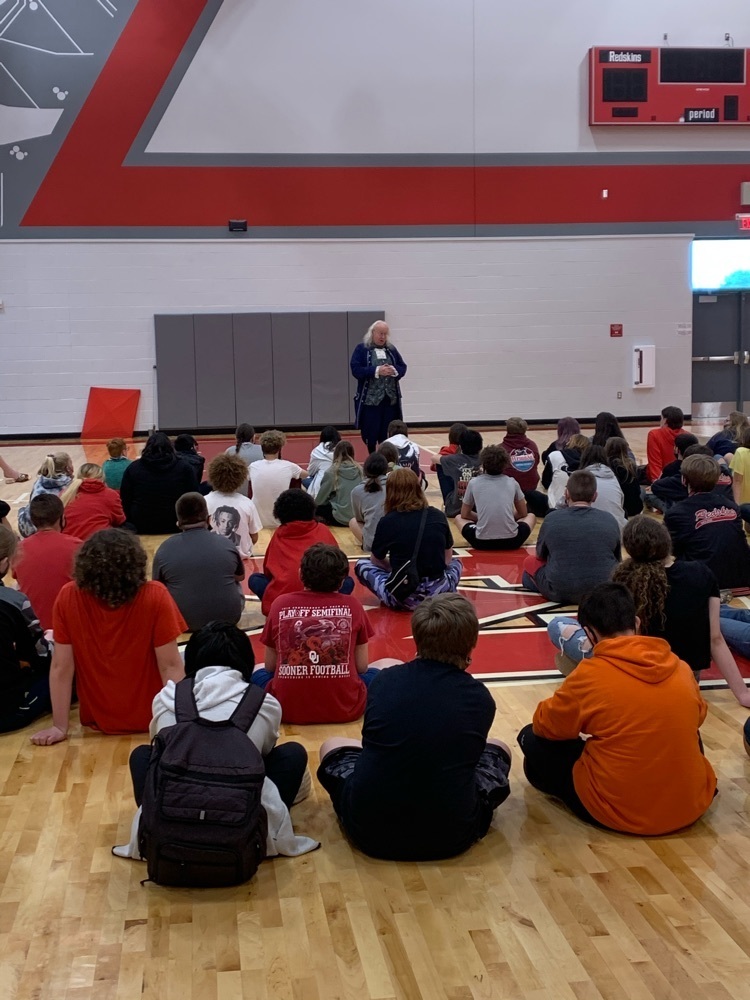 Hope to see you tomorrow at the JH!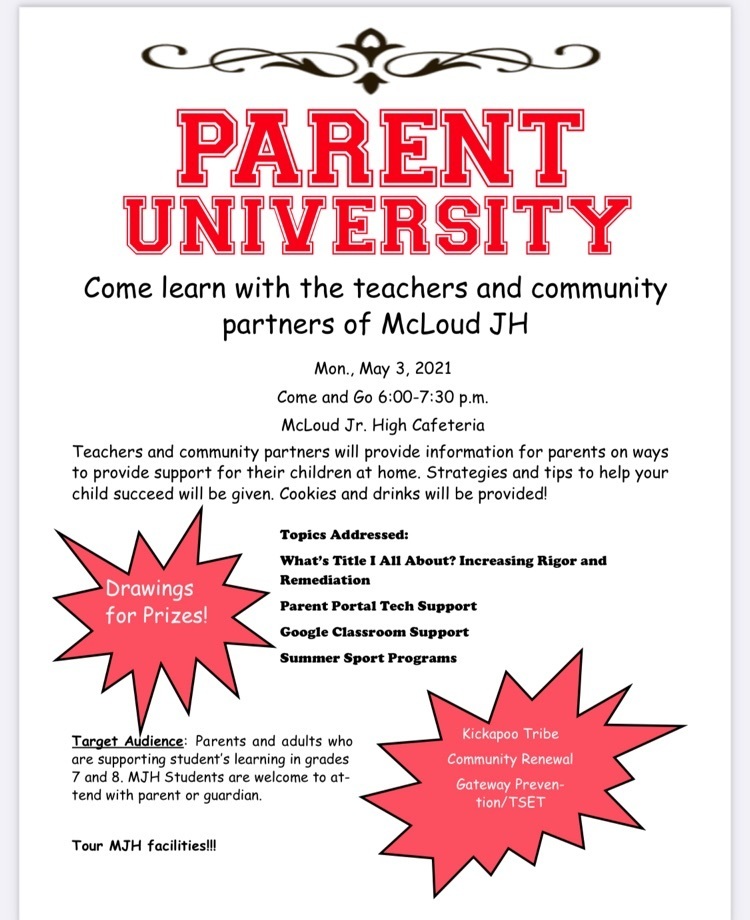 Redskins lose game two of bi-district. Brings an end to the 2021 season. Proud of the fight in these boys!!

McLoud loses the first game of bi-district to Chickasha, 8-5. Second game starts in about 30 minutes.

McLoud Family - Bus 14 will be running late today.

Attention!! Due to a conflict with the Seniors we are changing the date for the High School National Archery Virtual Tournament from Wednesday, May 5th to Tuesday, May 4th at 8:00-8:55am, . Sorry for any inconvenience. Junior High National Archery Virtual Tournament will still remain on Wednesday, May 5th at 1:55-2:45pm.

Congrats to Ashley Schoenecke for signing her letter of intent with the Wayland Baptist women's wrestling team.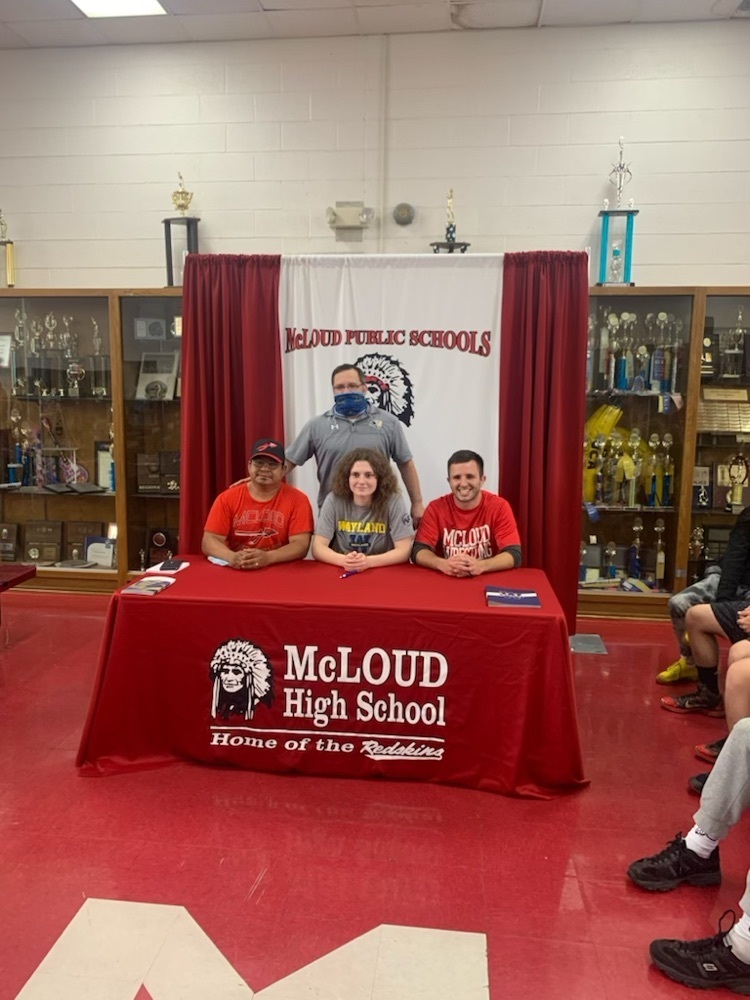 McLoud girls soccer finish their season with a 10-0 win over Millwood!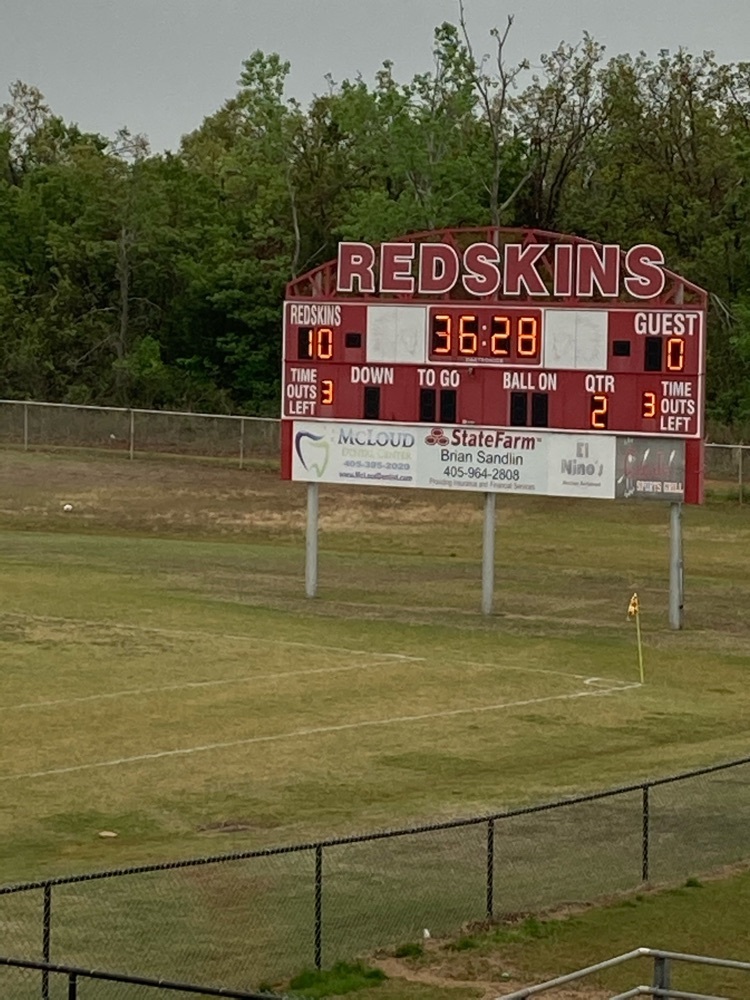 Parents we are super excited to share our Award Ceremonies information. Parents of students receiving an award will receive a School Reach call.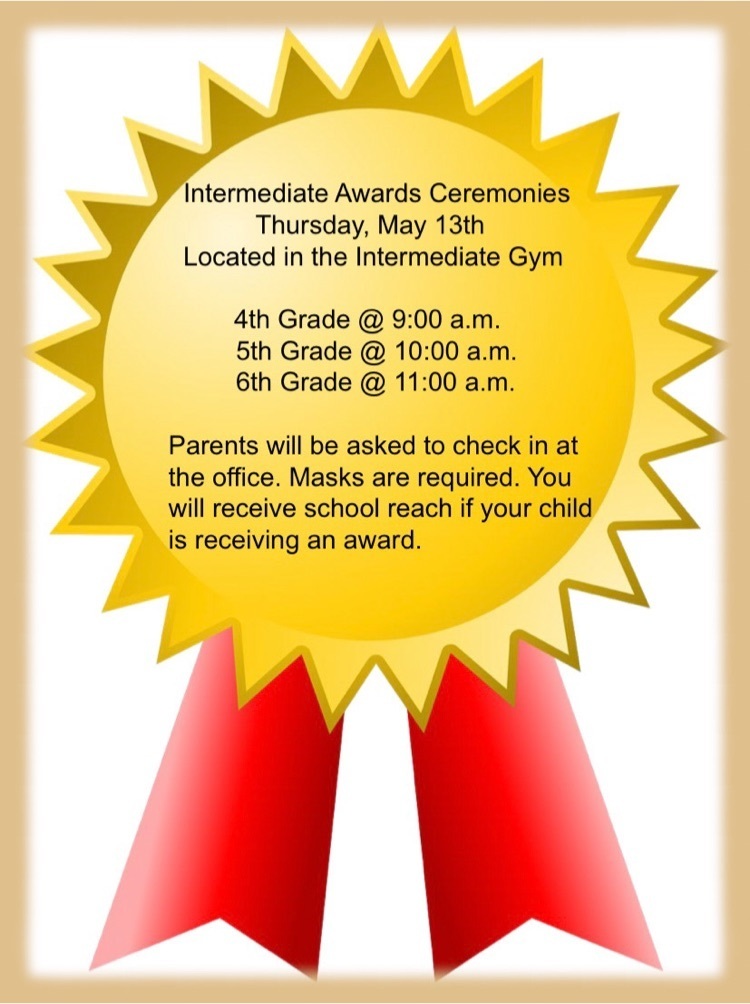 There will be a Title VI Indian Education Parent Committee Meeting on Wednesday, April 28, 2021 at 4:30. It will be held at the McLoud Board Office.

Important JH dates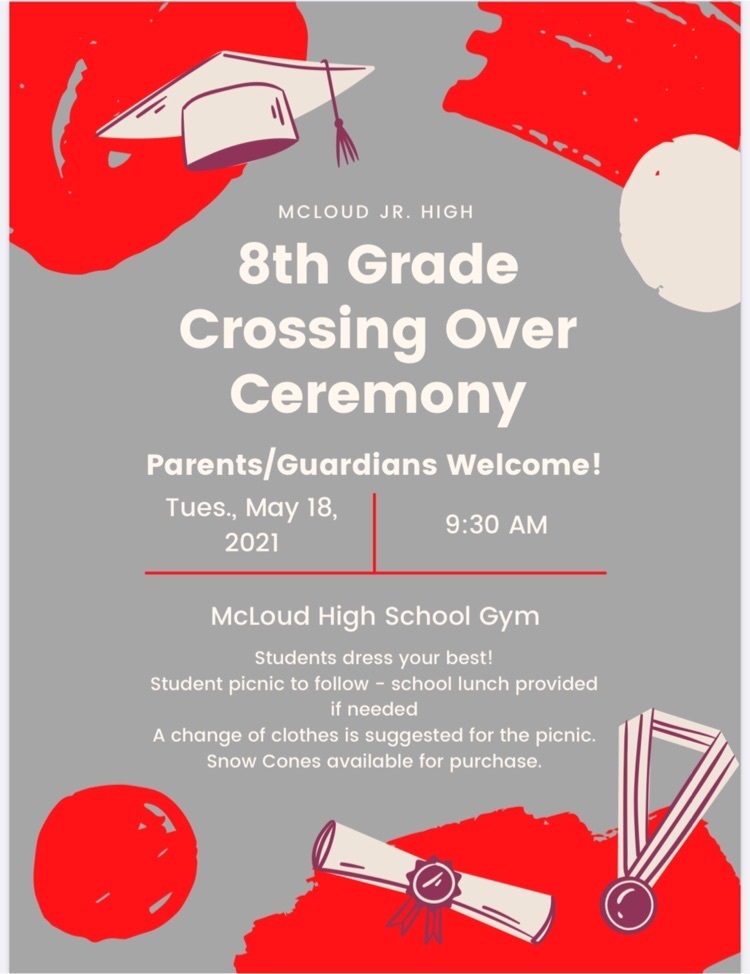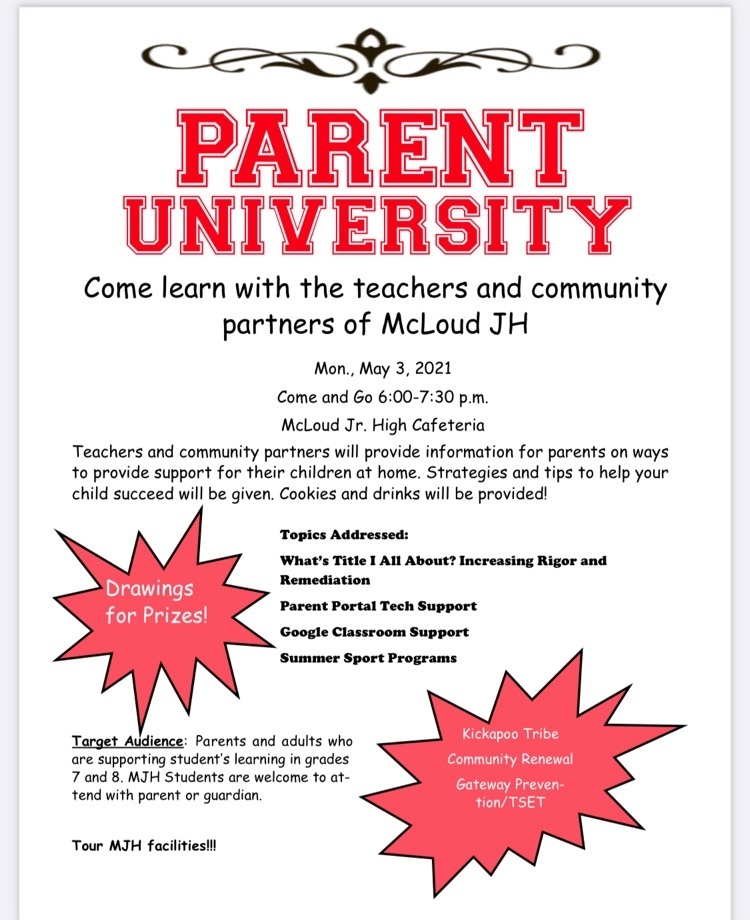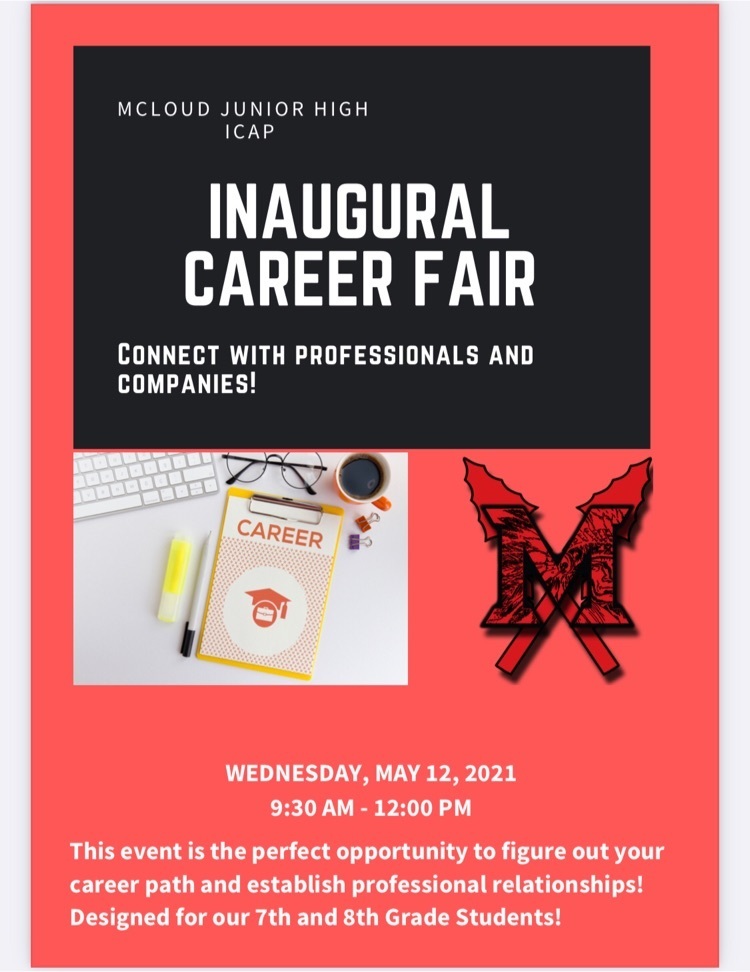 Attention!! McLoud Archery Nationals Virtual Shoot Schedule: Elementary Division: April, 28th- 4:00-5:00pm Indoor Archery Range Middle Division: May 5th - 1:55-2:45pm Indoor Archery Range High Division: April, 28th- 8:00-8:55am Indoor Archery Range Cost is $5.00 per archer that made the National team and $10.00 for all other archers in the program. Please send this into Coach Steed or Coach Moore ASAP. If you want a National tournament t-shirt the cost for this is $5.00 please let the coaches know what size if you are ordering. Parents are welcome to come and watch.

Attention Girls basketball and softball players and parents: Mandatory player/parent meeting Thursday 4/29 in the HS gym Upcoming 6th-8th grade girls at 6:00 Upcoming 9th-12th grade girls at 7:00 Coach Filer and Coach Myers will be going over summer league, summer camps and summer pride information.

A fine group of senior baseball players! They have represented our school and community well!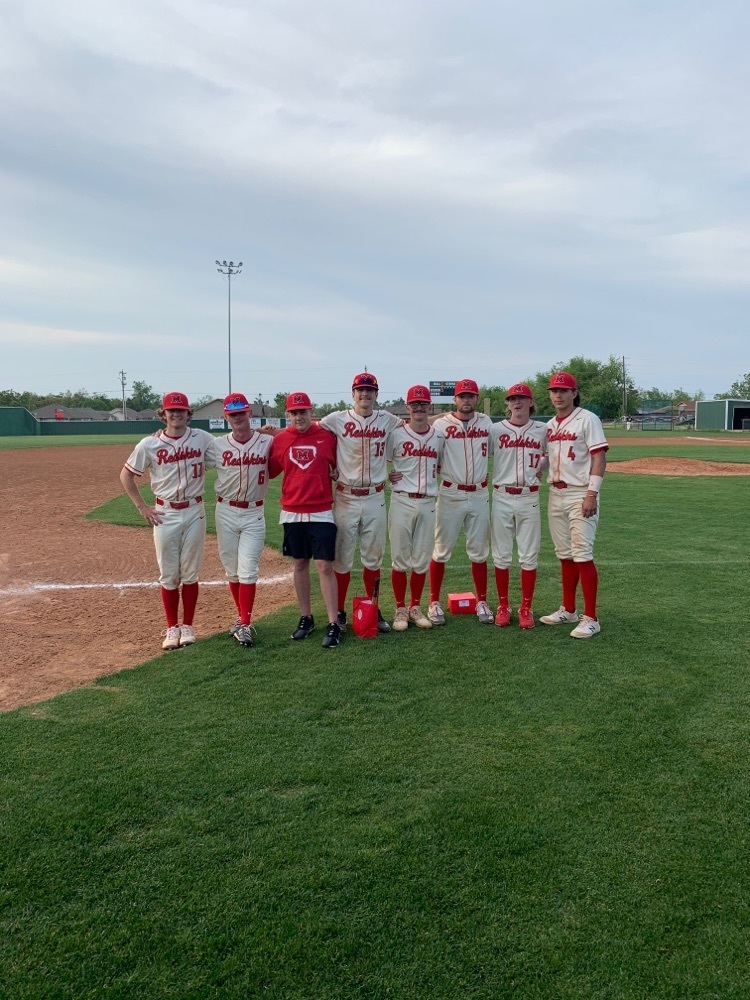 Congratulations to our senior baseball players! 9 to 1 victory over North rock Creek on senior night!