News
McLoud Public Schools Distance Learning Info. June 2, 2020 Greetings McLoud Family. I hope this finds all of you doing well. As you may know, a seventeen member committee has met to brainstorm ideas for distance learning if it is needed in the fall. We are hopeful school will be back...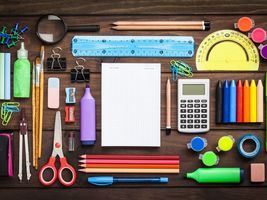 Here is the supply list for next year's junior high students:All 7th and 8th Grade students will need:6 to 8 Composition Notebooks4 folders with brads and pockets2 packs of wide lined notebook paper2 packages of wooden pencilsEraser2 Highlighters (two different colors)2 packs of index cards2...
Please take the time to view the 2020 Graduation parade. We are proud of our 2020 graduating class!
SEE ALL NEWS