Our McLoud Students represented our School District well today. They delivered 25 Christmas Bags and 300 handwritten cards for OSU Cowboys for Veterans program. This program allows schools, families, and communities to give back to those who have served our Country. They also helped other schools unload their bags as they arrived. The students met and shook hands with OSU VP Dr. Kyle Wray and OSU Head Men's Basketball Coach Mike Boynton. A true highlight was getting to meet and take pictures Pistol Pete, Eskimo Joe & Buffy!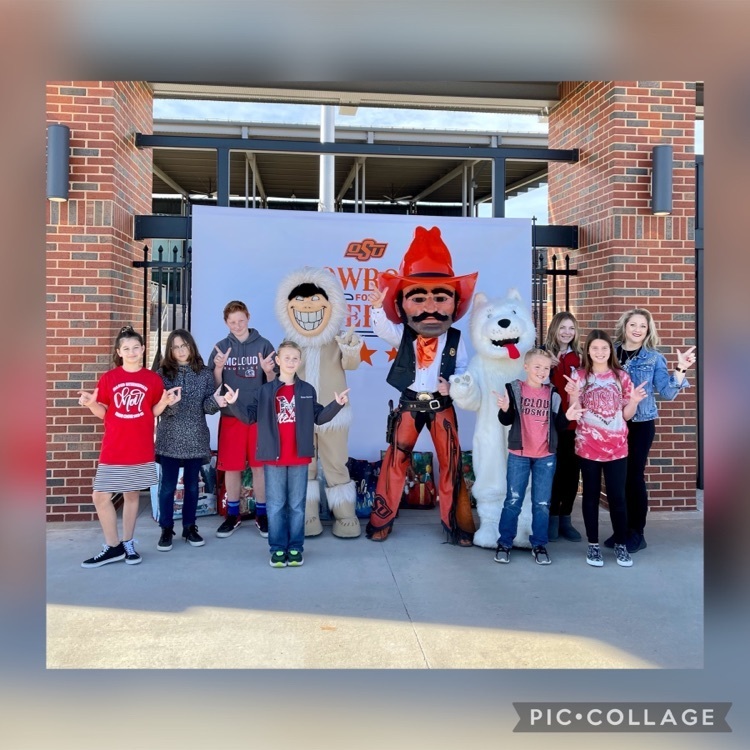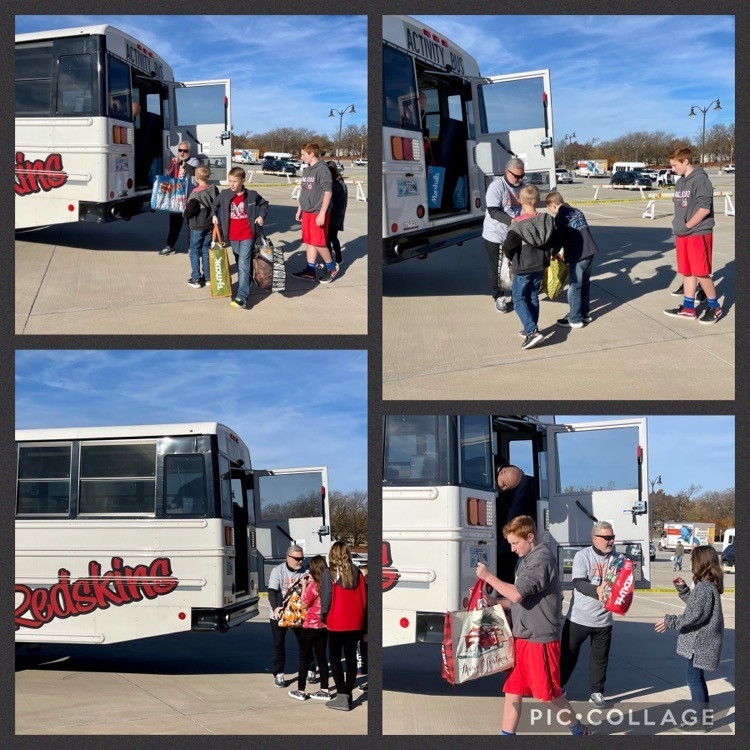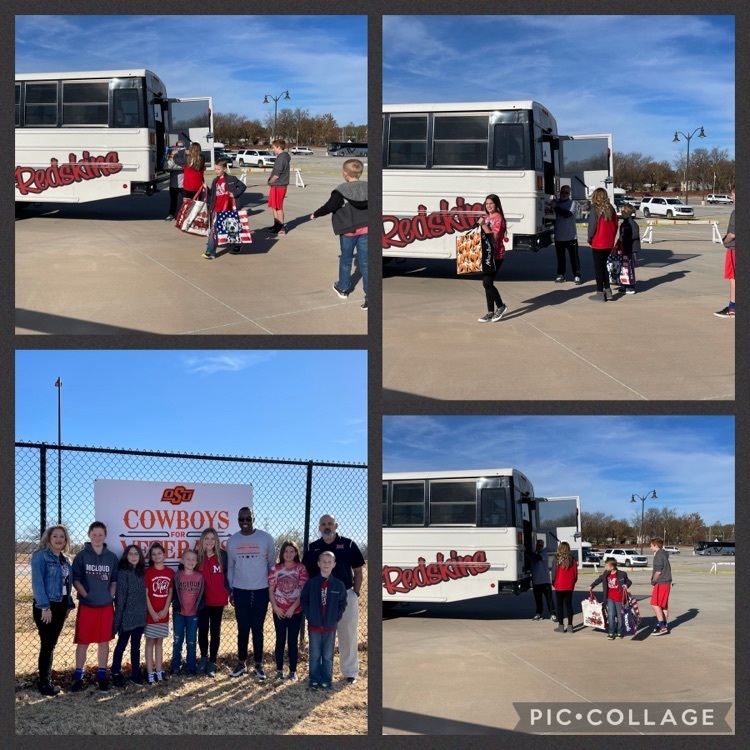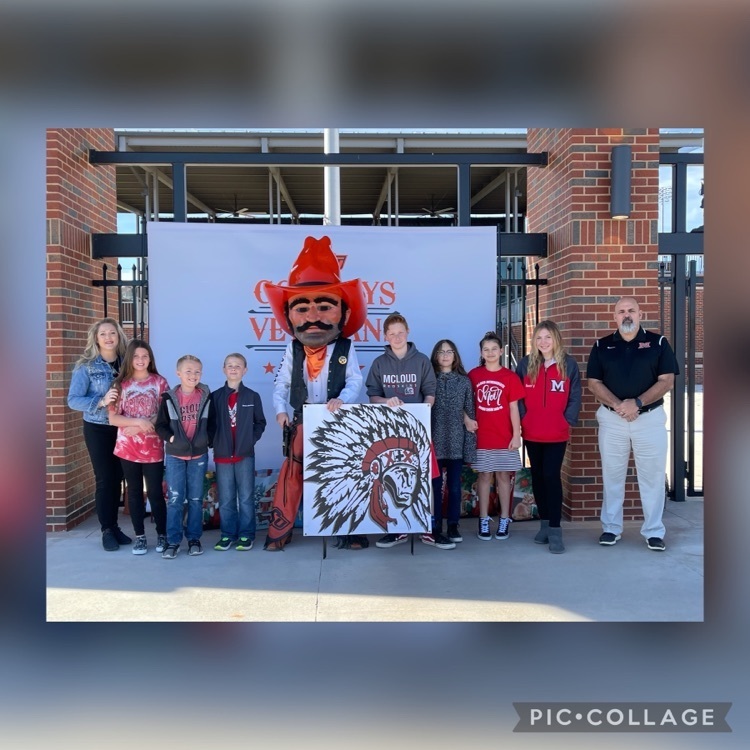 McLoud ECC Students are sending Christmas Bags to Veterans along with 300 handwritten cards today for OSU COWBOYS FOR VETERANS Program.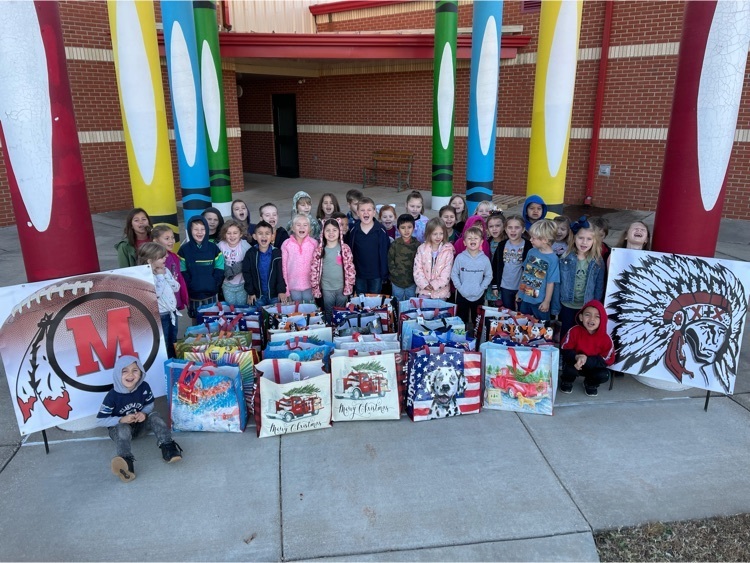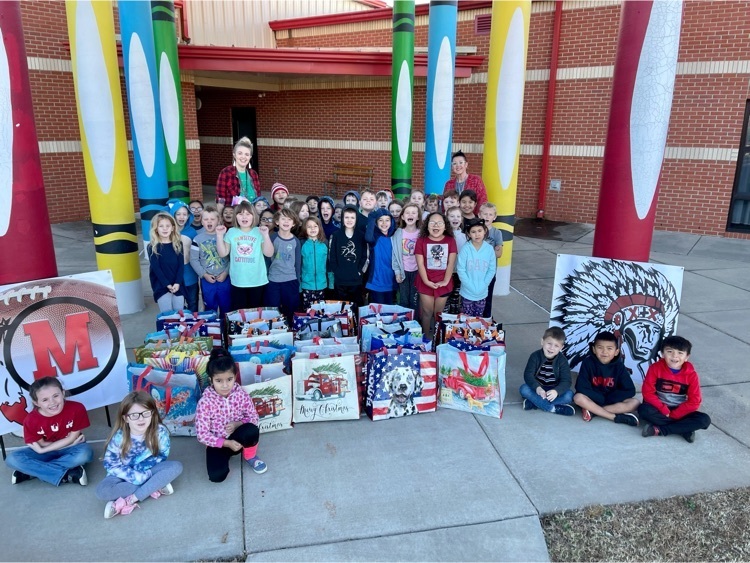 McLoud boys basketball beats Meeker 69-36.

McLoud girls basketball beats Meeker 66-19.
Intermediate parents, please see our attached breakfast and lunch menus for December.
One of our favorite traditions at the Intermediate is when we "Deck the Halls!" Students, teachers, and staff created loads of fun in the hallways for us to see as we countdown to Holiday break.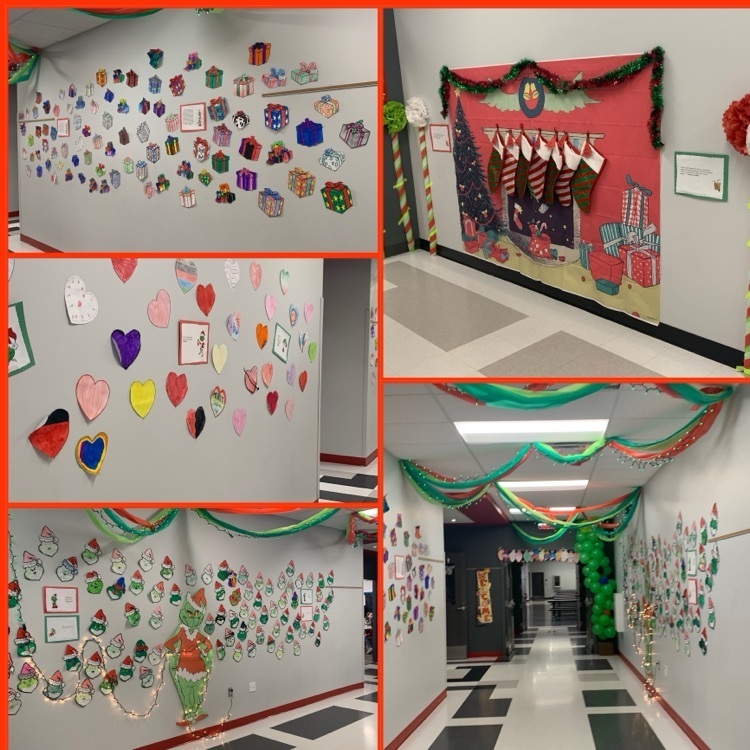 The Intermediate is excited to announce our Holiday Spirit Days. They will start on 12/13. We can't wait to count down the days til break with our spirit days.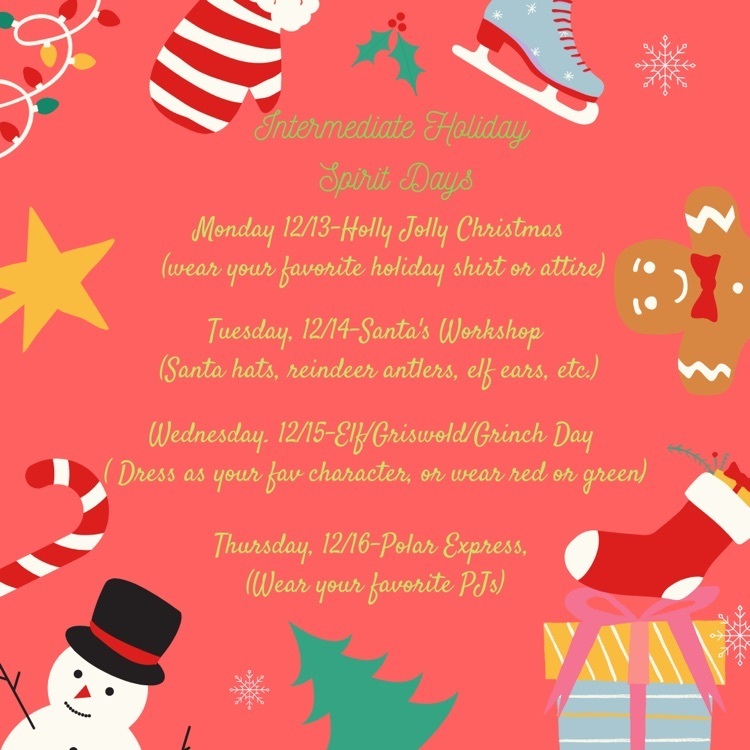 The High School basketball season is here. McLoud will travel to Meeker to play on Tuesday 11/30/2021. JV Girls will start at 4:00 with JV boys to follow. Please be aware that the varsity girls game will start at 6:00 with the boys game to follow. Go Redskins!!
Intermediate parents, this is a reminder that picture retakes will be this Wednesday.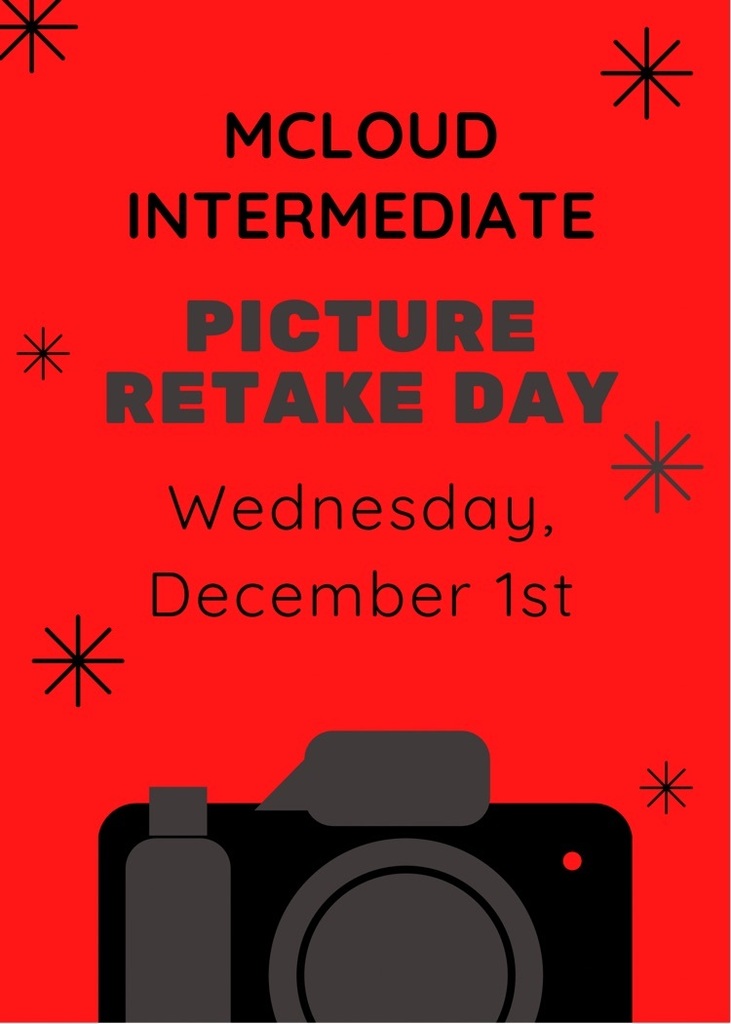 McLoud Family - Buses 9 and 14 will be running late today. Thank you.

Congratulations to the McLoud High School Archery Team for placing 1st and the Elementary Team Division taking 3rd place at the Stroud Invitational Archery Tournament held on 11/19th and 20th. Individual Awards were: Nevaeh Christie 2nd place HS Individual Female with a score of 288 with 19 tens Ciera Dunn 3rd place HS Individual Female with a score of 286 with 19 tens Laura Sayers 5th place HS Individual Female with a score of 283 with 15 tens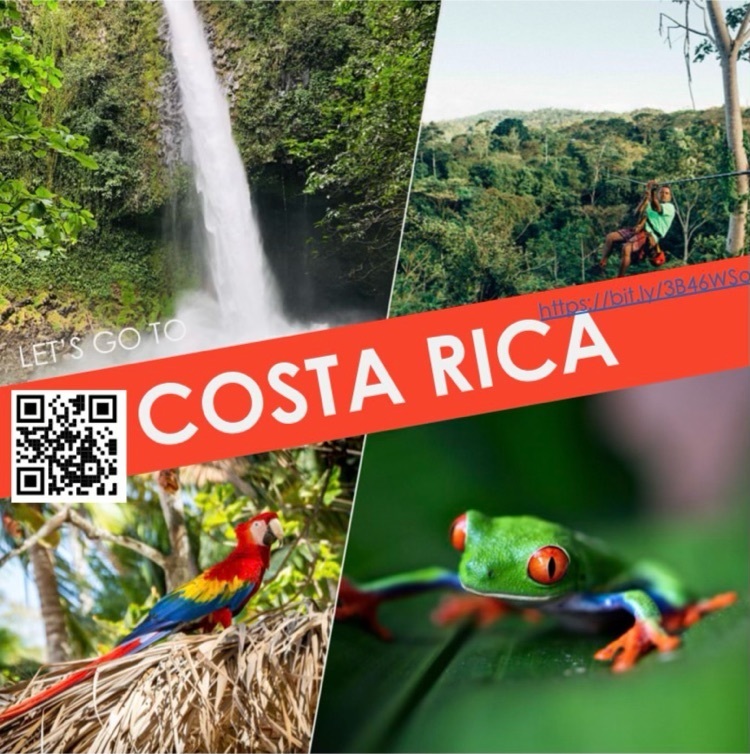 Indian club observed Native American Indian Heritage month at the high school!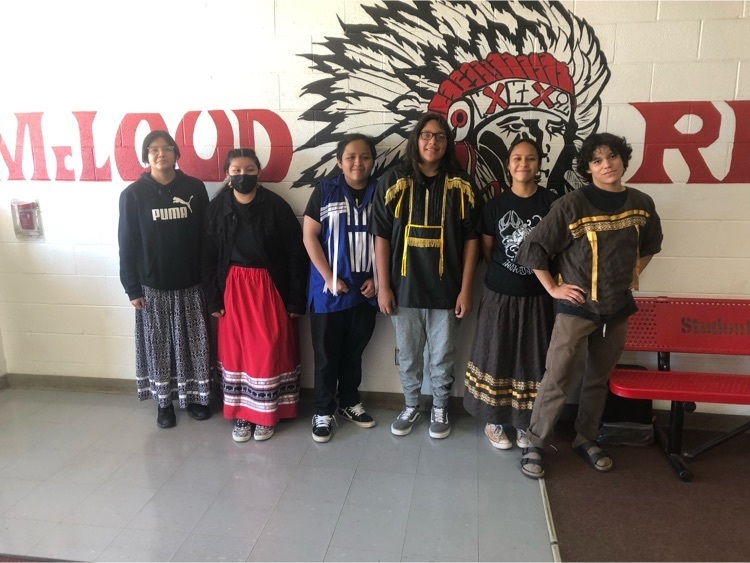 Ms. Moore's Honors English II class had to create Macbeth projects! It was a lot of fun! There is a lot of creativity in this class!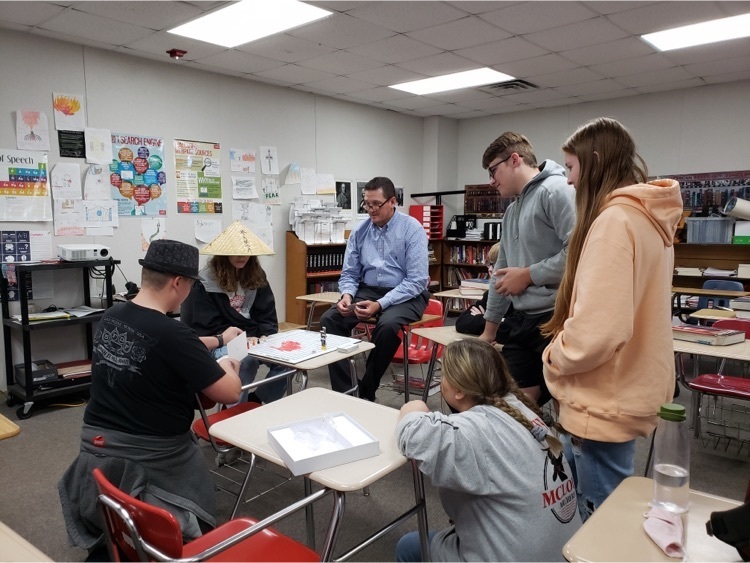 Career Day was a huge success at MJH!!! Thanks to so many speakers and community members for making this possible. Shout out to Mr. Armstrong and Mrs. Halferty for making our ICAP goals strong. Thanks to: Lead Speaker and guest, Jeff Madison from Chick-fil-A and retired Army DAVID Sanders OGE Travis Flood, Community Travis Flood Jessica Gabeau, GCTC GCTC PREengineering and Jamie Crouch and Sue Ellen Frerichs Gctc Electrical and Daryl Frerichs Ag Department with Gary Twyman Natalie Arnett, Stare Farm Matt Higdon CPN Rachel Watson CPN Talia King, Desirae Spoon KICKAPOO Health Mark Goeller, Forestry Dept Dr. Linda Goeller from SSC Dr. Rebecca Farley from OBU Dacia Badgett, GRAND CANYON University Mr. BRIAN Wakely Air Traffic Mr. Robert Phillips, Hobby Lobby Transportation Lisa Morgan, Junior Achievement Tassey Beeson with MCLOUD PLS McLoud PD and Fire Jennifer Seisma and Vision Bank Jennifer Fisher OHP SFC Paul Davis Mitchell Deshasier and Gateway to Prevention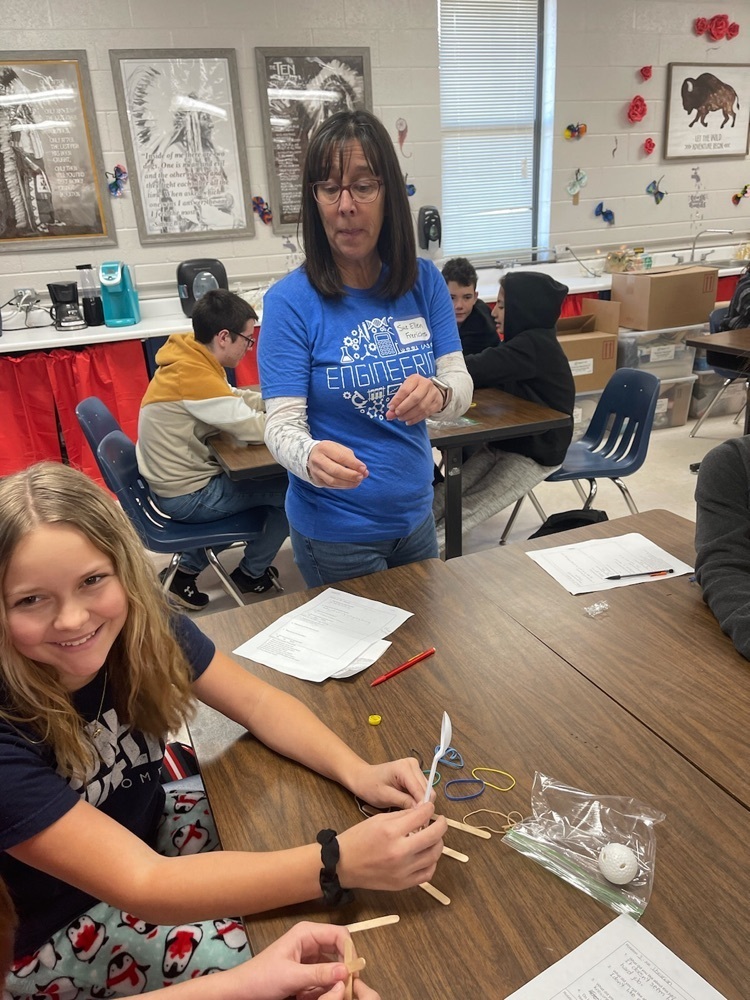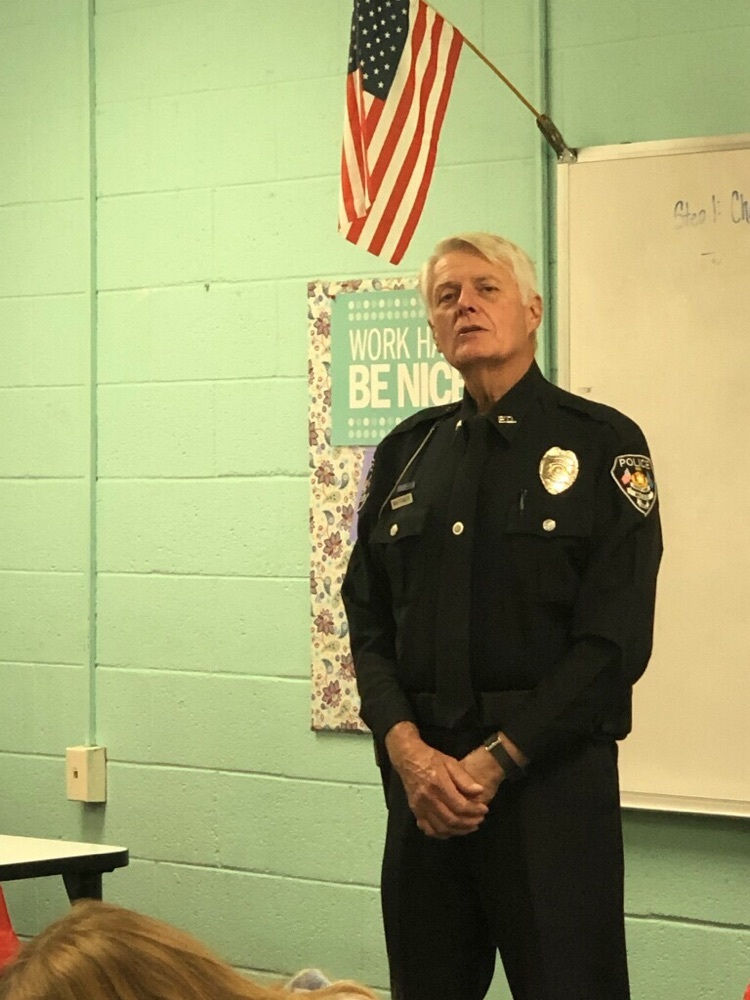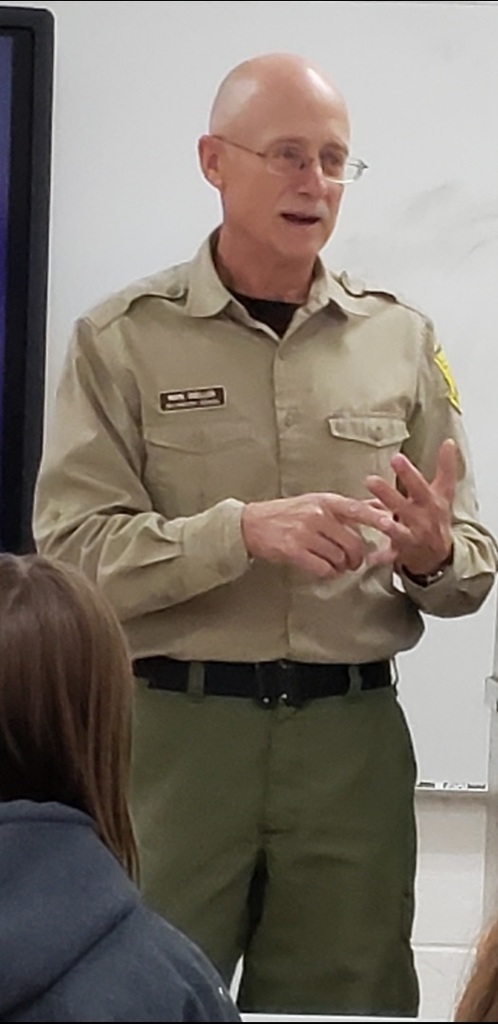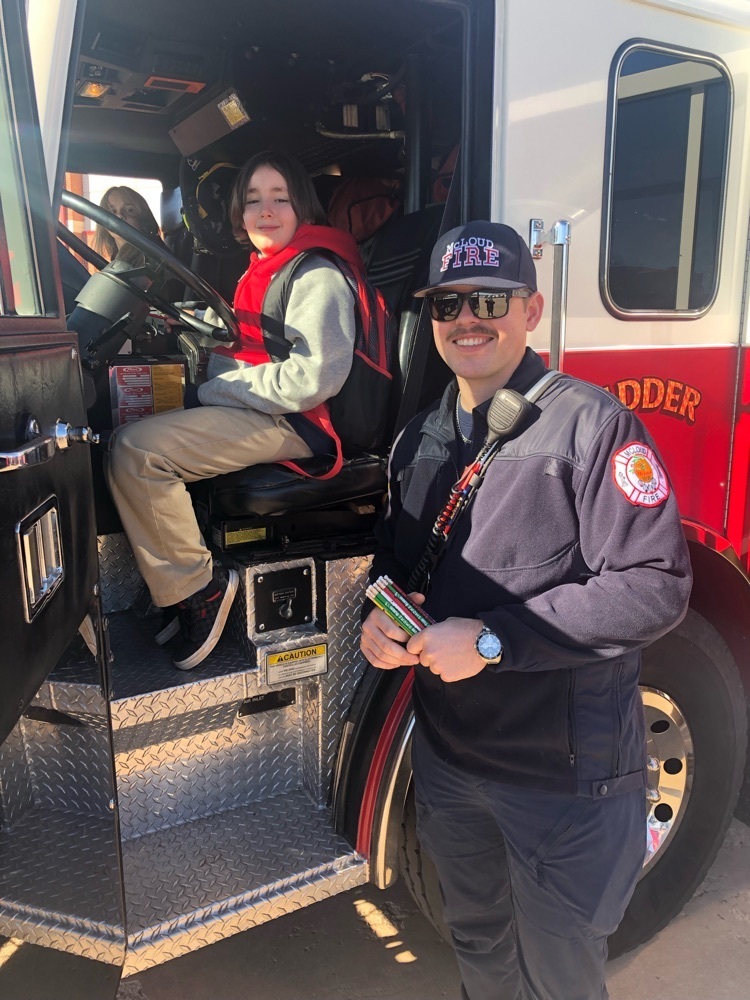 McLoud Family - Bus 6 will be running late today. Thank you.

Thank you to the Shawnee canine unit for coming out and doing a demonstration today for our students! They talked about how the dogs are trained and what they are trained to do. It was a really neat presentation for our students!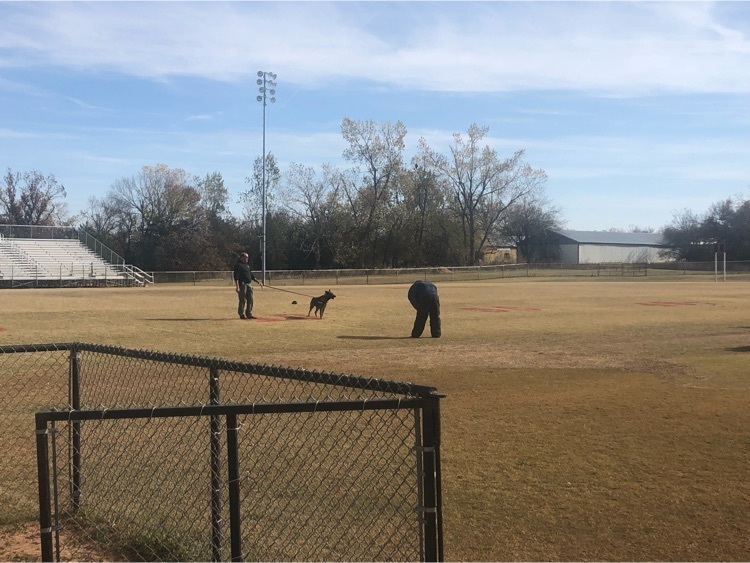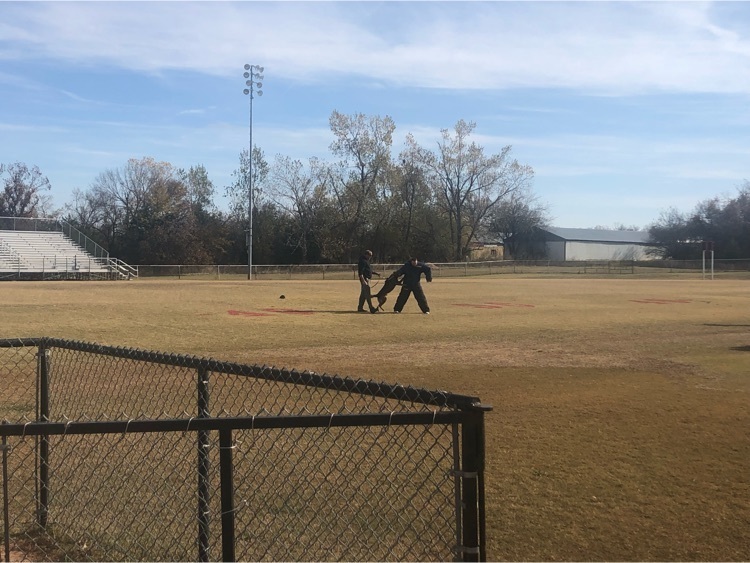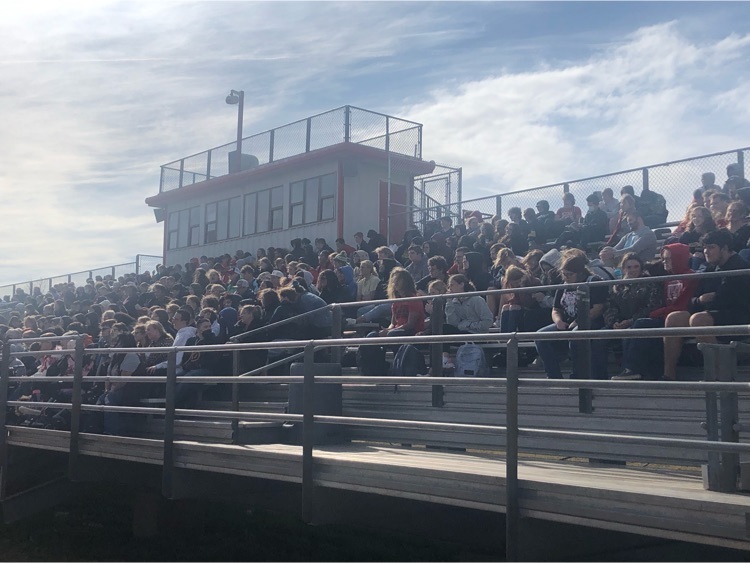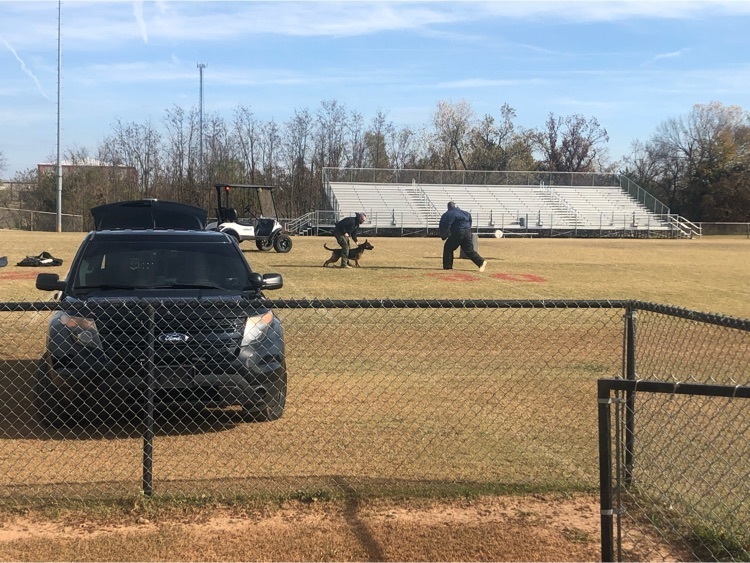 Great job by our archery team! Team Scores High School placed 2nd overall- Score 3339 Junior High placed 5th overall- Score 3027 Intermediate Placed 3rd overall -Score 2121 Top Individual Archers High School Corie Barnes 3rd place - score 287 Intermediate Team Jaedyn Skipper 3rd place- score 214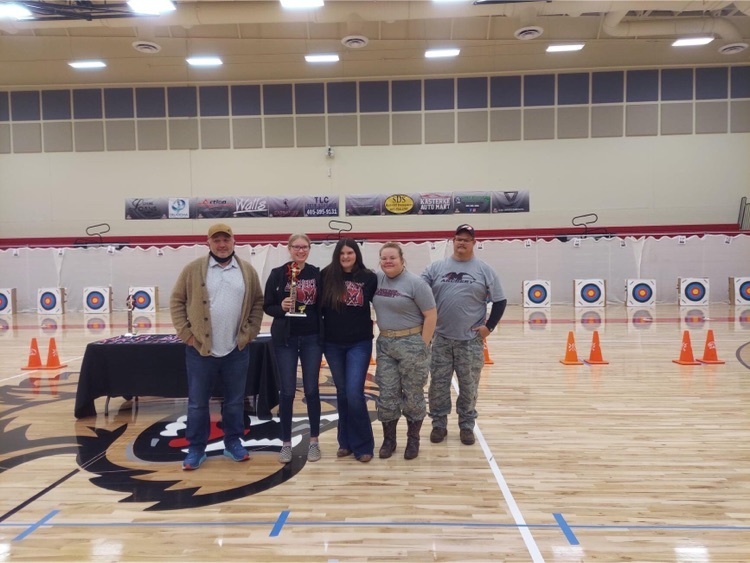 McLoud Family - Bus 9 will be running late today. Thank you.

Mr. Gibson's Algebra II class solving a murder mystery by solving quadratics! They had a great time!