Our Community Partners from Kickapoo Tribe of Oklahoma Behavioral Health have a wonderful opportunity for students ages 14-20. Please see the attached fliers for Leadership Camp 2021. Any youth between the ages of 14-20 are welcomed and encouraged to apply for a week long leadership camp. We are thankful for this opportunity that is put on by their Preserving the Future Grant. Information on how to join is also on the attached flier.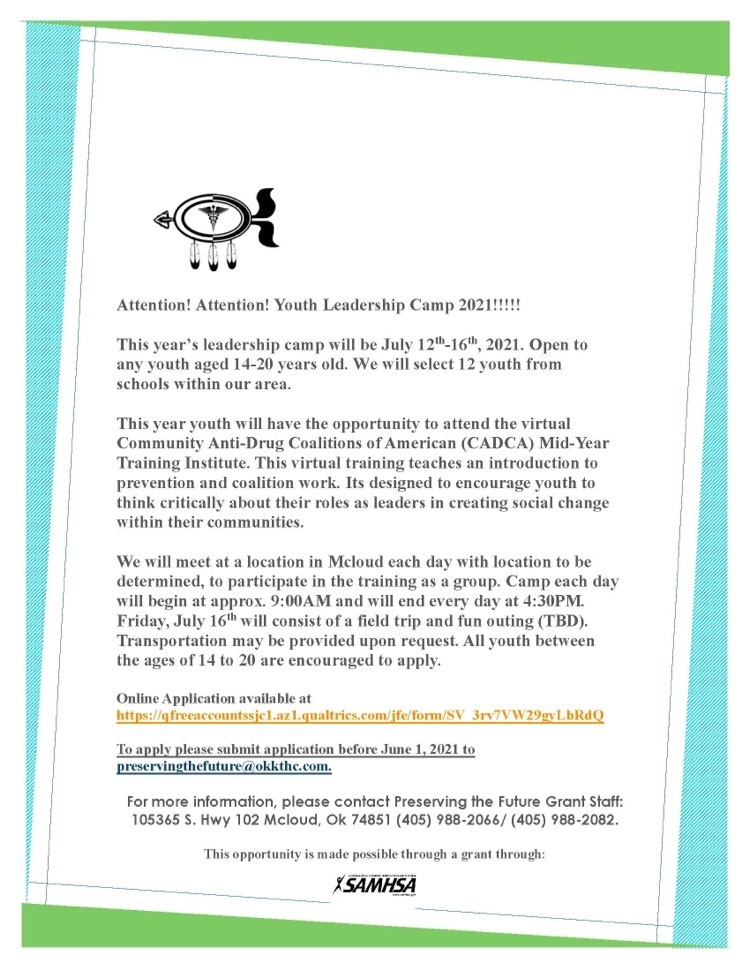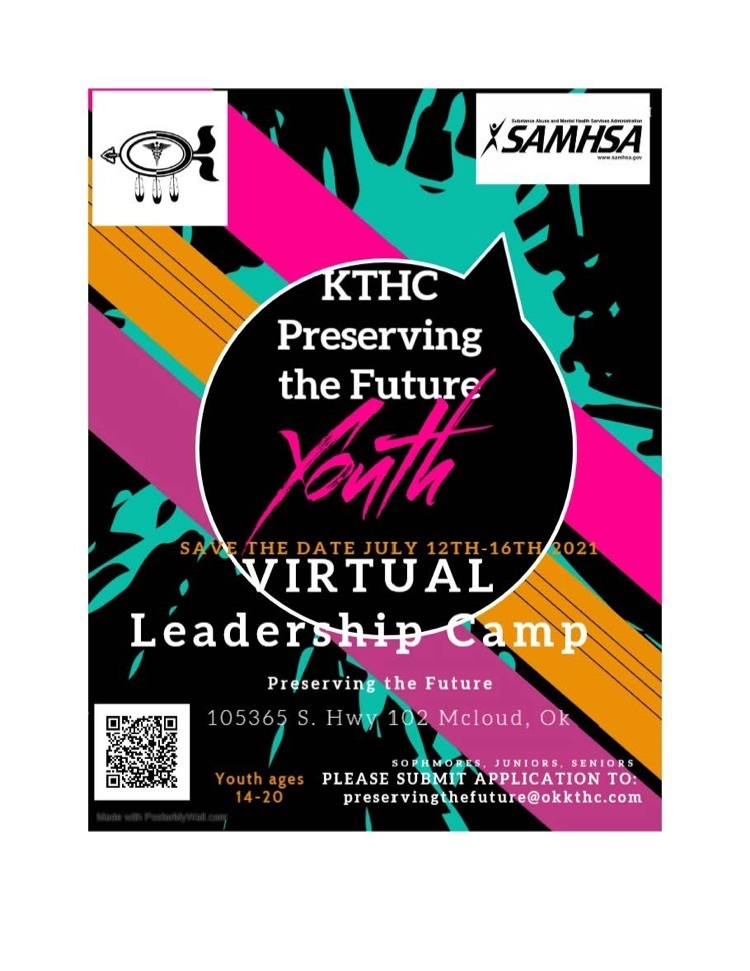 Intermediate parents, this is a reminder that enrollment is open. As soon as your enrollment is complete we will place them in a homeroom. If you need assistance in doing the online process please call our office and talk with Mrs. Lisa or Mrs. Murdock.

McLoud Public Schools will be providing free breakfast and lunch to all children ages birth to 18 starting on Tuesday, June 1st. Meals will be served at the ECC Cafeteria. Breakfast is 7:30 to 8:30. Lunch will be served 11:30 - 12:30. This is NOT grab and go. This is sit and eat meals for children. Meals will be served June 1st - June 24th, Monday thru Thursday.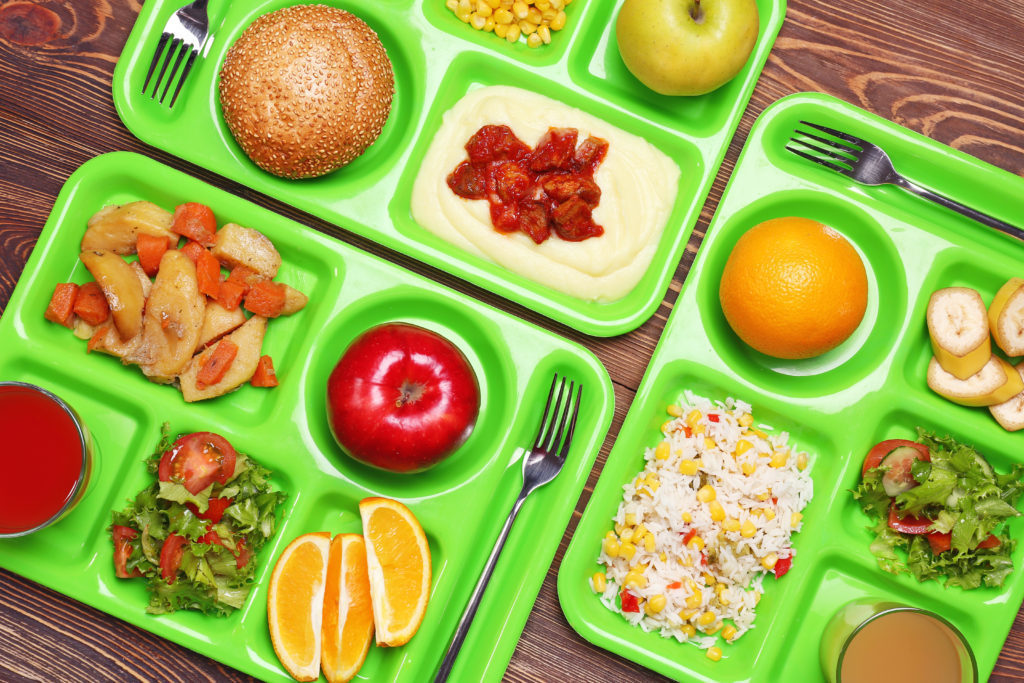 These 6th graders has a blast skating and on the 6th grade clap out. The rain didn't stop them from enjoying being hosed by the fire department. We will miss this group. Good luck in 7th grade.

Good afternoon MHS students and parents! We are about to wrap up a challenging but successful year! If you are a distance learner with a school Chromebook, or a traditional student who has a Chromebook checked out from Virtual Days, that Chromebook will need to be brought back to the High School East by Friday, 5/21 at 3:00. We will also need the charger that goes with it. If we don't get these back, you will have an obligation for that Chromebook. Chromebooks and chargers are $250. Thank you for taking care of this! Summer School will start on Monday, 5/24. If you need information, please contact the High School East office at 405-964-3314. Thank you and have a great summer!

Thanks to the team from Ortho Central for performing sports physicals for our students!!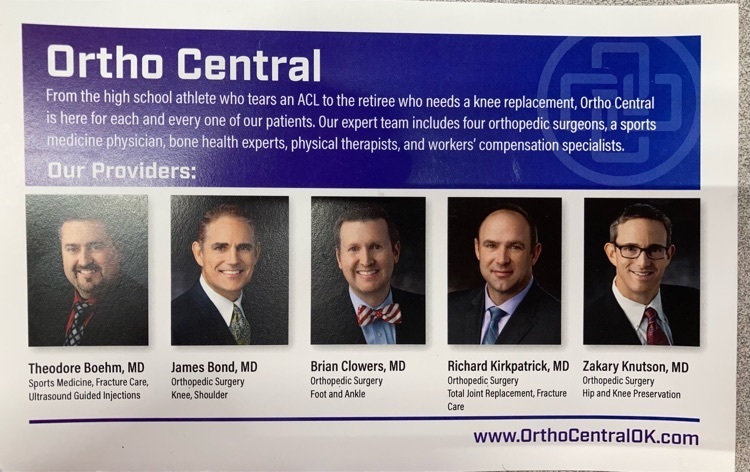 FREE!!! The School Board Office at 113 N. Main has 3 executive desks and 4 desks with returns that have been surplussed. Desks will be available for pickup between June 15th and June 25th. There are also 60 plastic adult orange chairs available for immediate pickup. There are other miscellaneous items. If you are interested please come to the board office or contact Toni Walker at 964-3314 ext. 6291.
Look at the amazing amount of books purchased with funds from our Intermediate Book Fair. Our students will be so excited to get their hands on these new books.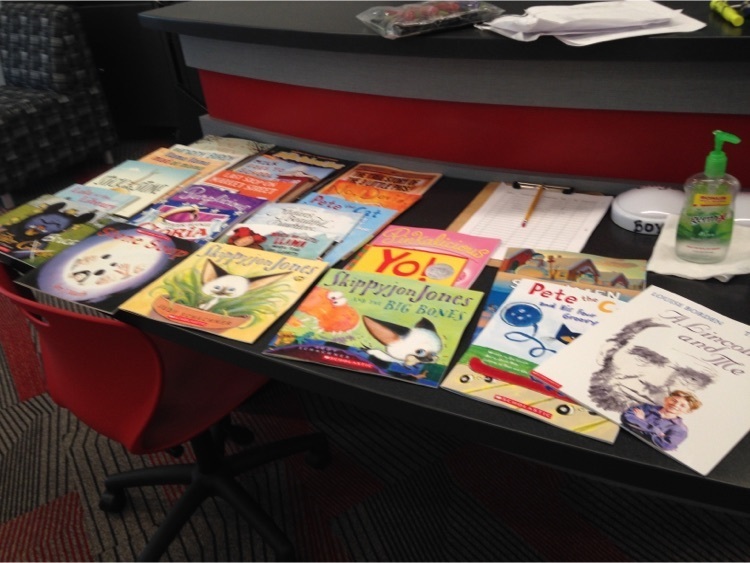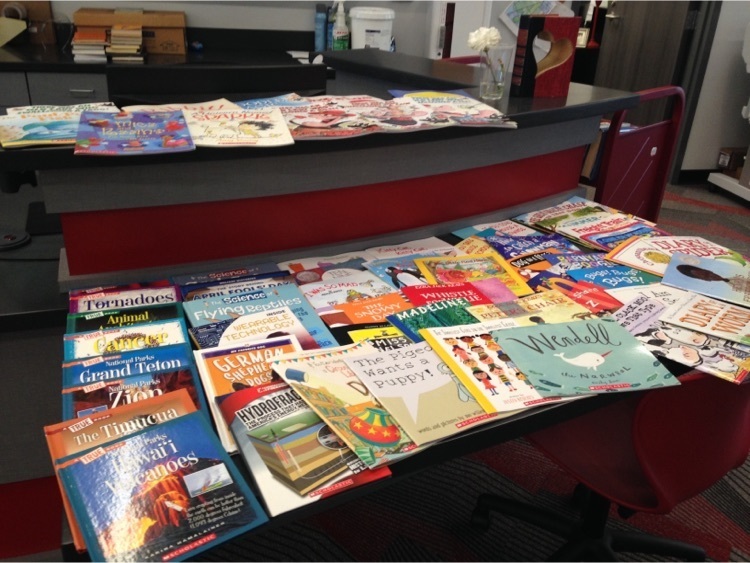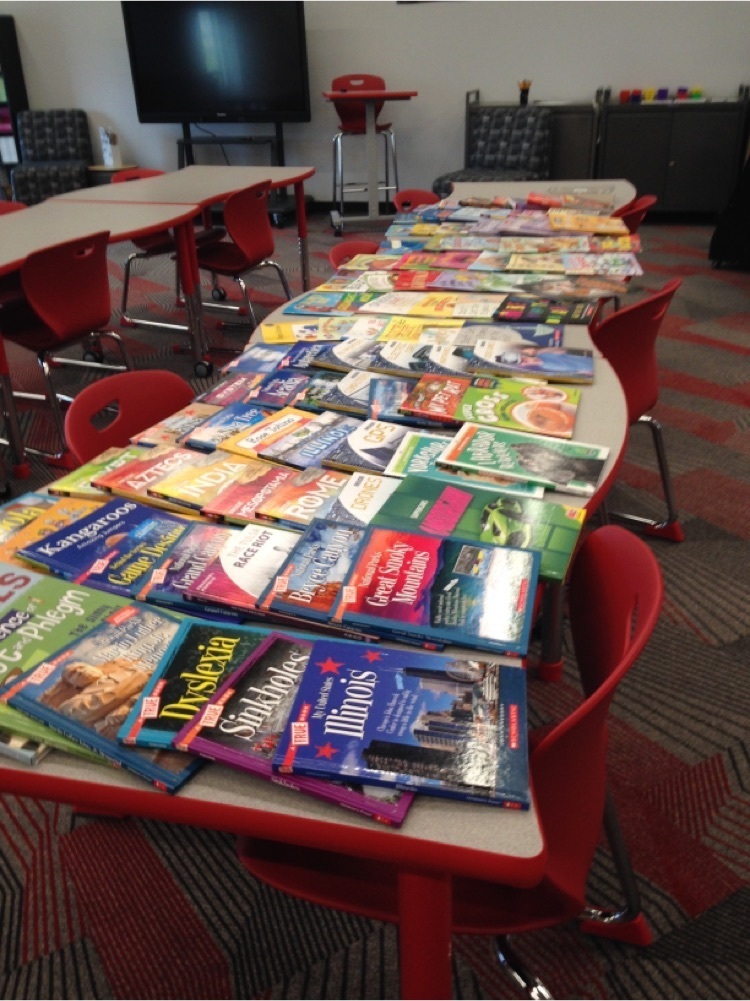 Great day at the park to celebrate our 8th graders!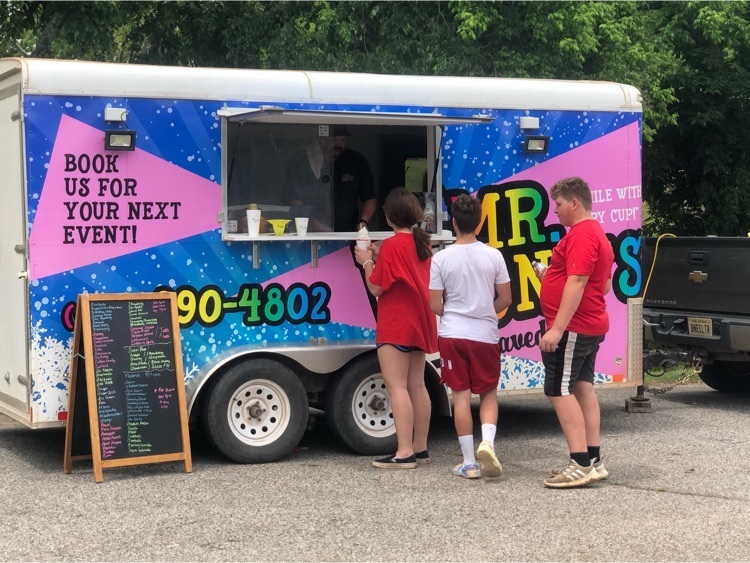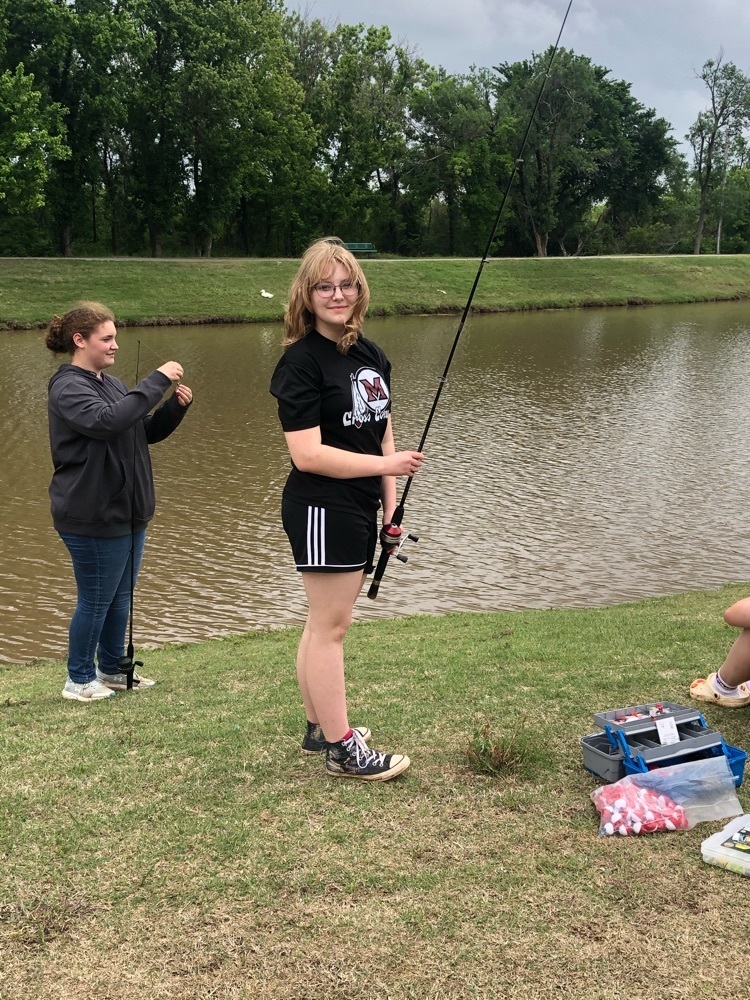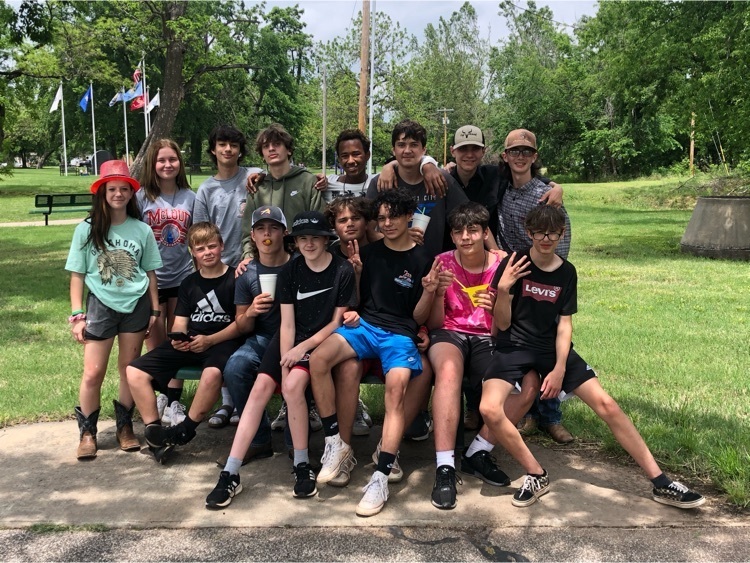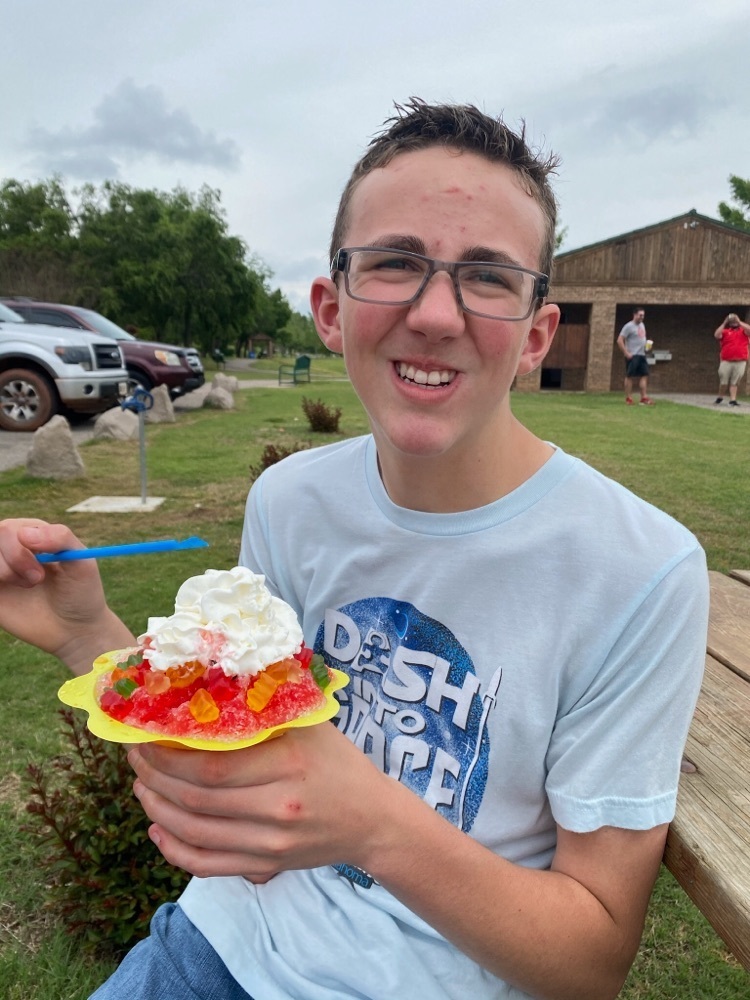 UPDATE!!!! Sports physicals will now be at the intermediate gym from 6:00 to 8:00, Wednesday May 19. Please enter through the north doors. Doctors from OSSI will be offering these for $10 per student. Please make checks payable to McLoud Schools. If you have any questions please email Chris Olds.
Chrisolds@mcloudschools.us

A HUGE congratulations to TJ Jim. TJ was selected to the All State Cast making TJ one of the top ten performers in our class. Earlier this month TJ was named to the All Region Cast. TJ plans to attend OU.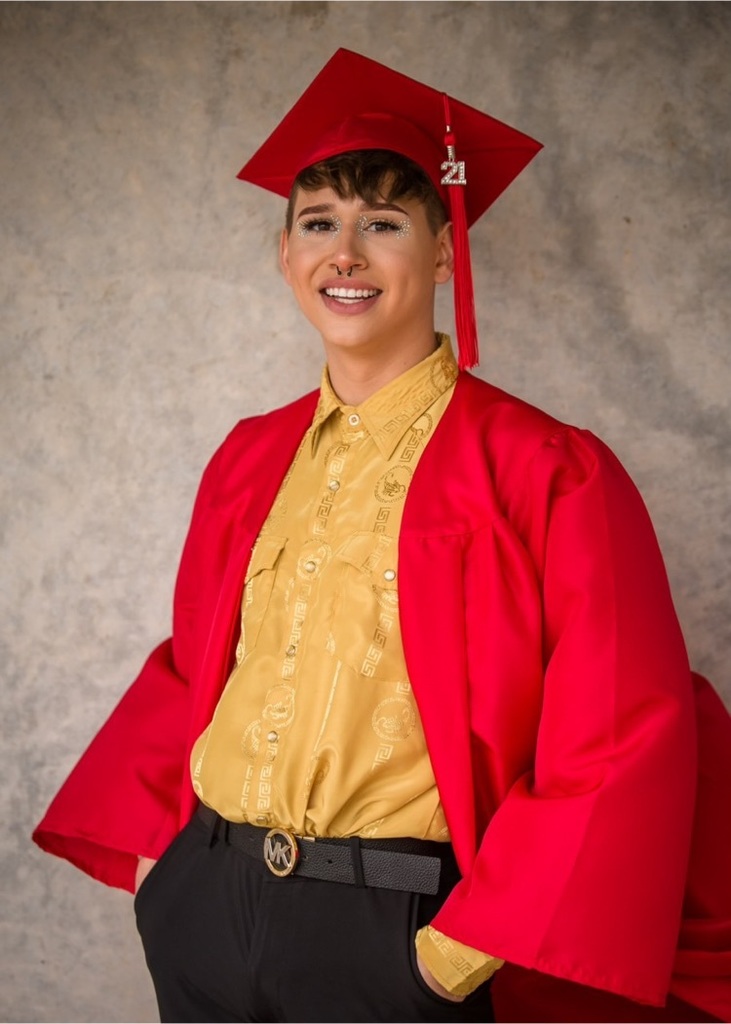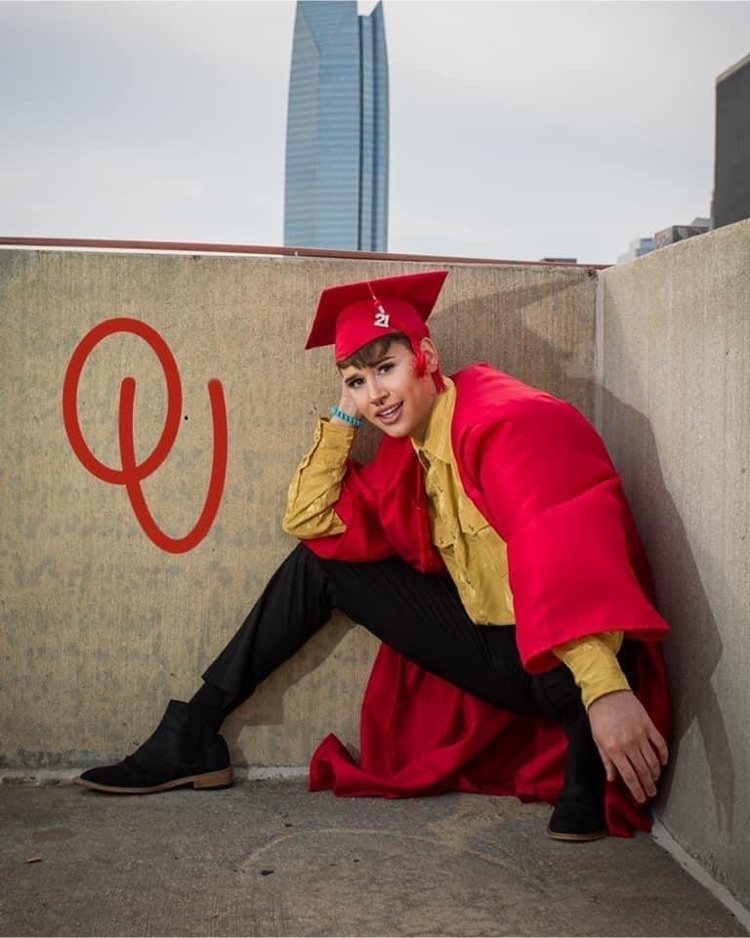 Good afternoon MHS students and parents! A very historical school year is winding down and semester finals are upon us! Please stay focused and finish the school year strong! PACKET LEARNERS: The final packet pick-up will be Monday May 10th and MUST be returned by Thursday May 13th at 3:40 PM to receive credit and for us to figure exemptions. On Monday May 17th, packet learners will pick up semester tests. Those tests will need to be turned back in to the high school east office by 3:00 PM on Wednesday May 19th. DISTANCE LEARNERS: Semester tests will follow the same protocol that your tests have used this semester. Your teacher will post on their Google Classroom when the test must be completed by. You MUST complete the test during the window the instructor has it open. TRADITIONAL LEARNERS: Semester test schedule is posted below. All textbooks and Chromebooks must be turned in to the high school east office by Friday, May 21st at 3:00 PM to avoid obligations.

Such an amazing Crossing Over Celebration at MJH! Go to our FB page for all pictures.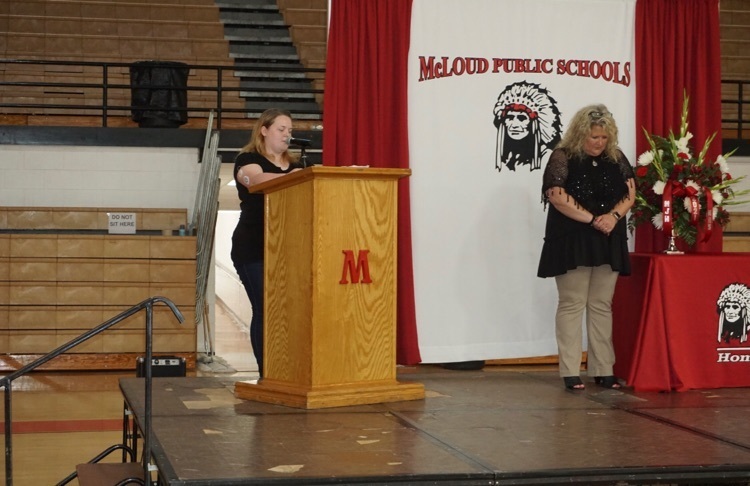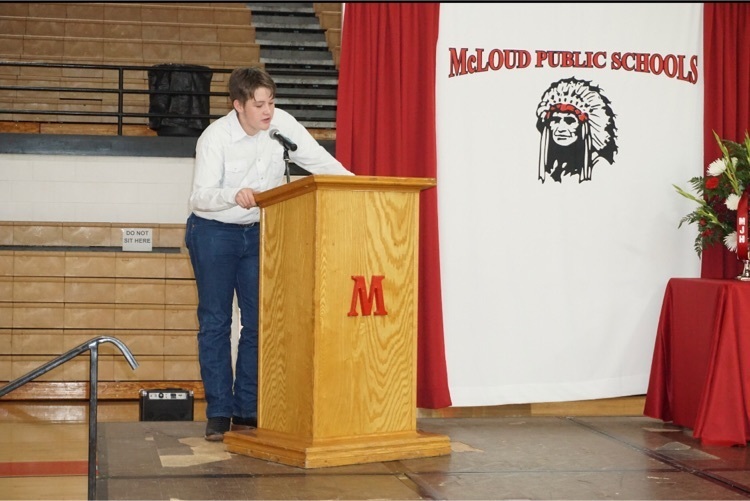 8th Grade Crossing Over Ceremony Congratulations Class of 2025!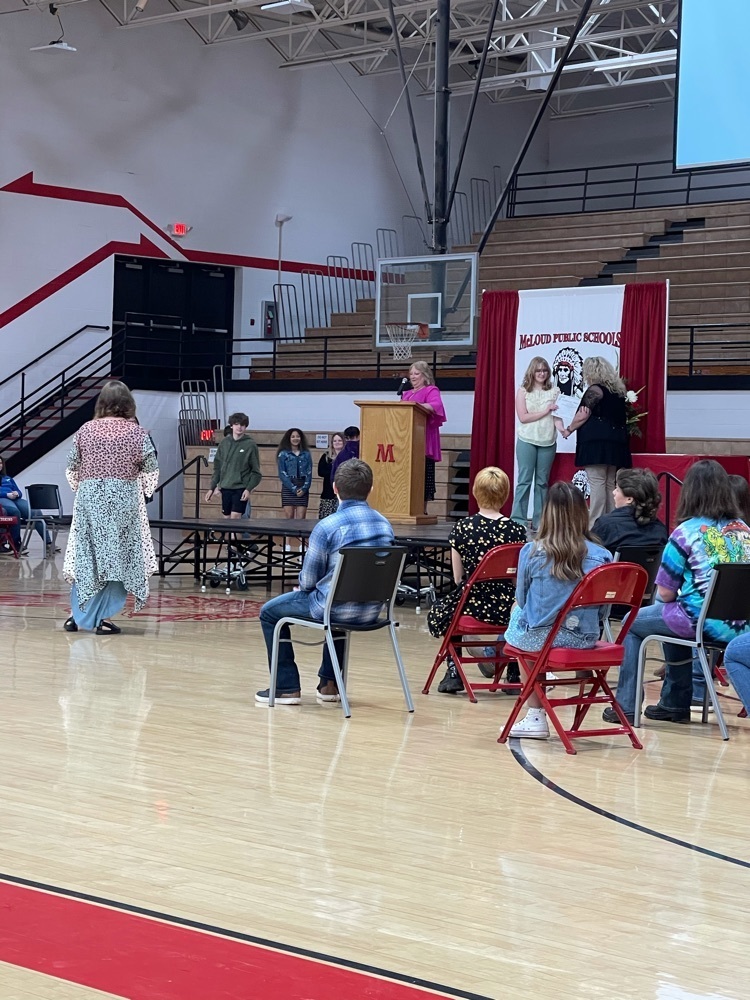 Congratulations to our award winners!!!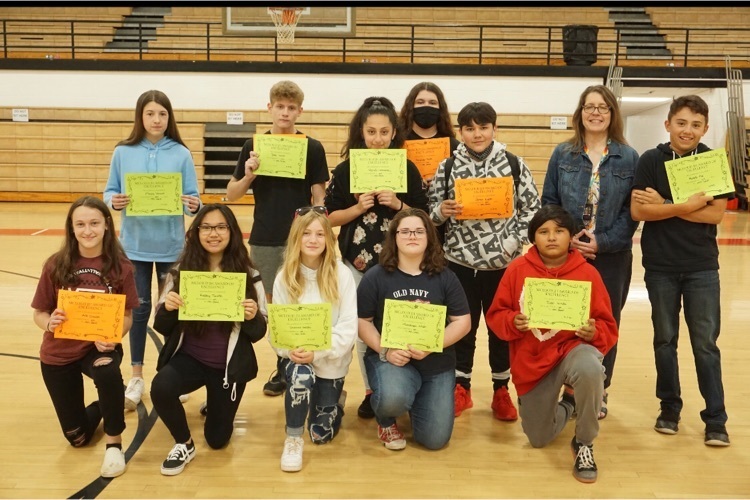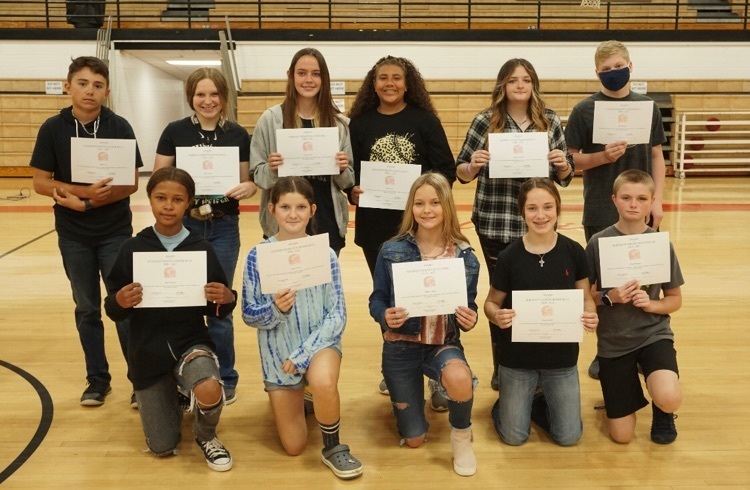 Intermediate students who met their AR goal all year are enjoying a trip to Urban Air today. They are having tons of fun!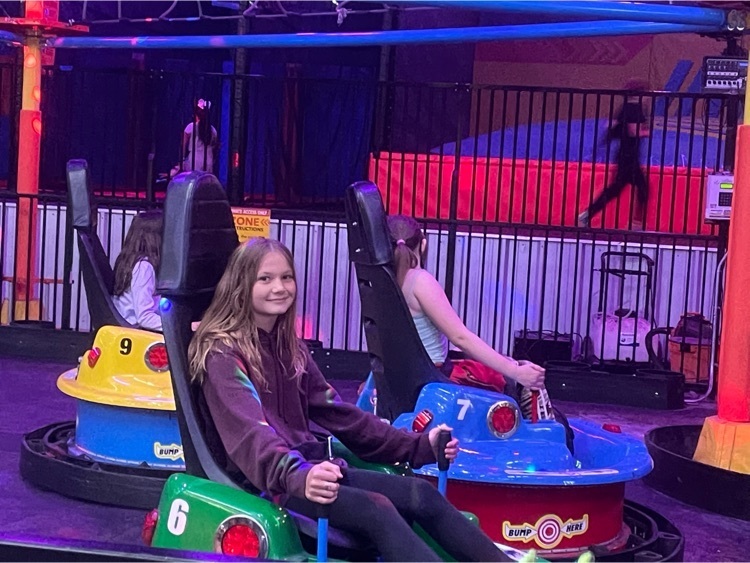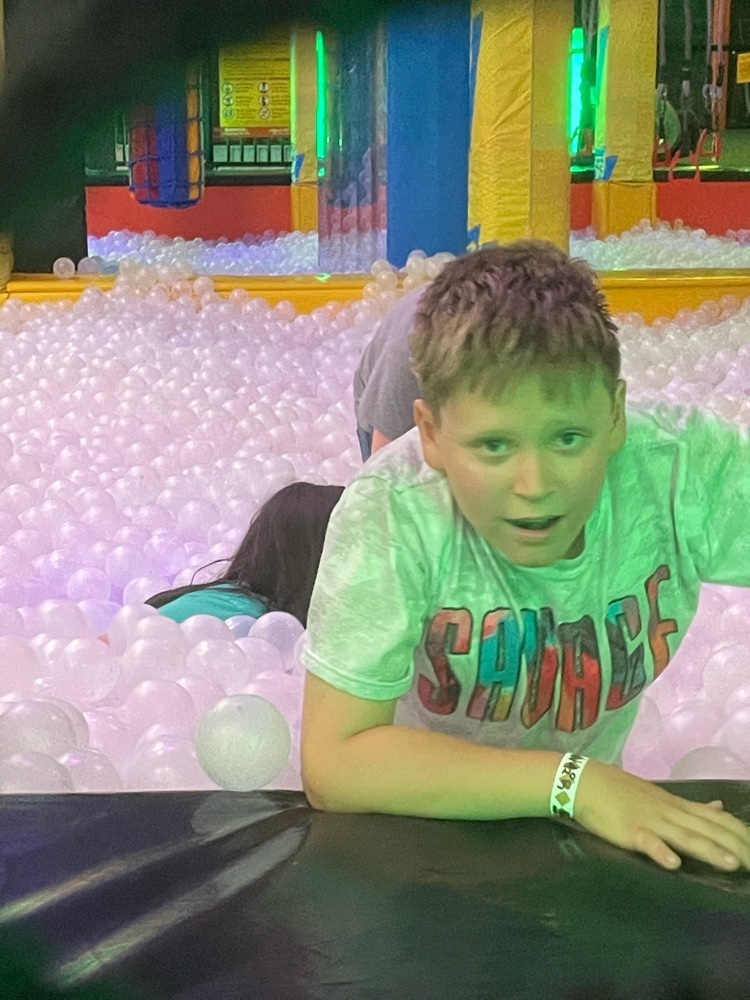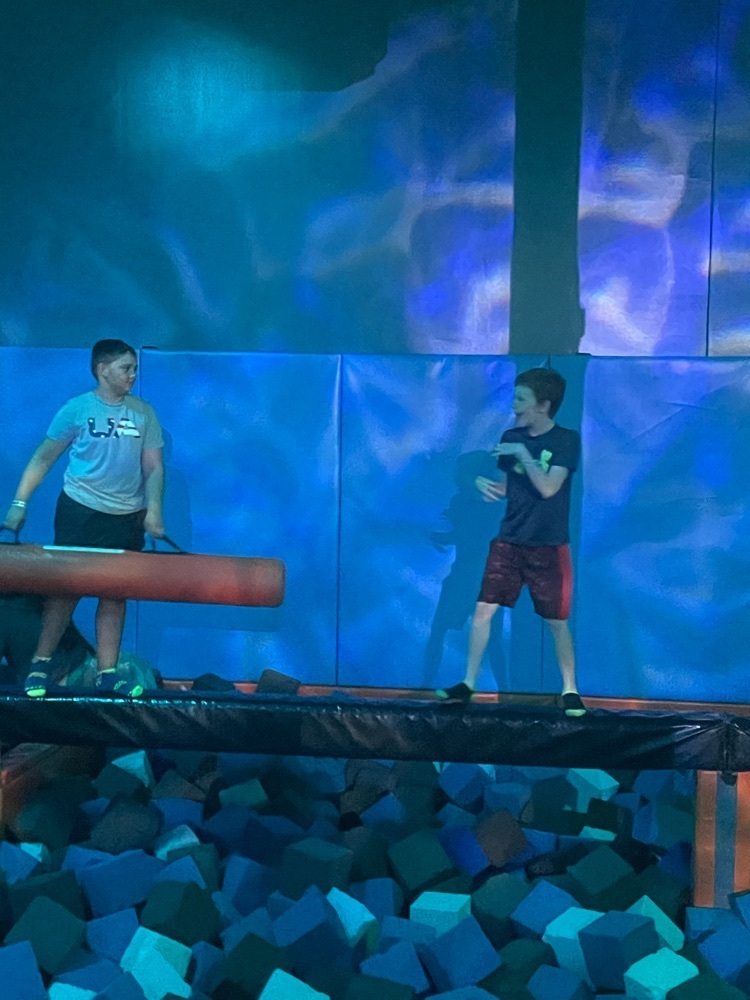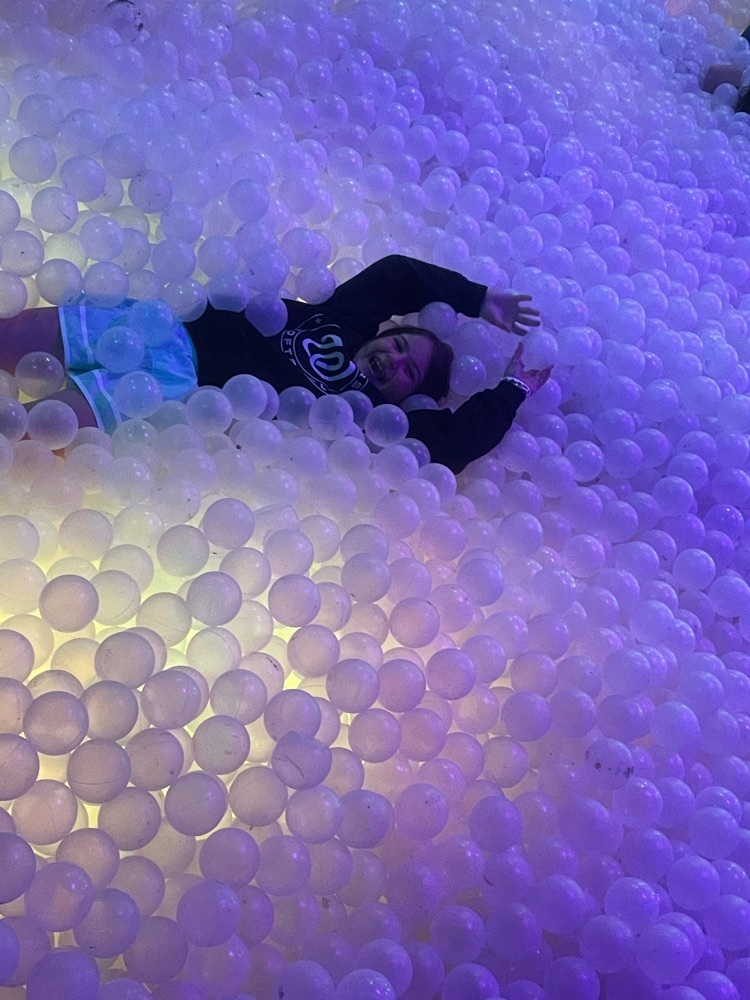 4th grade Math center fun today!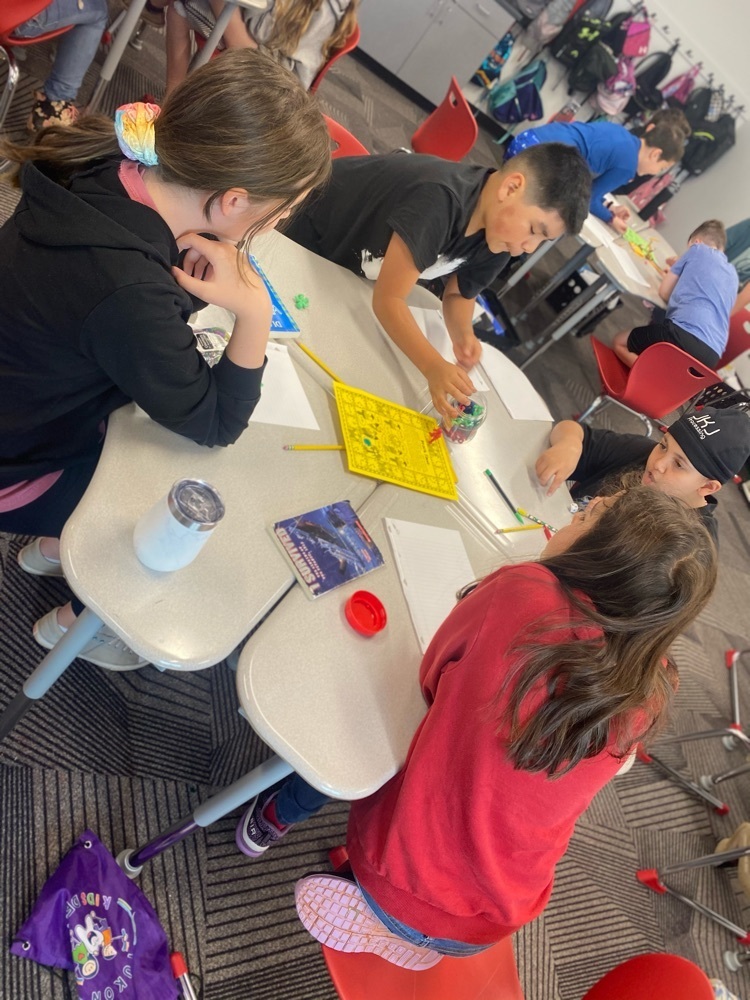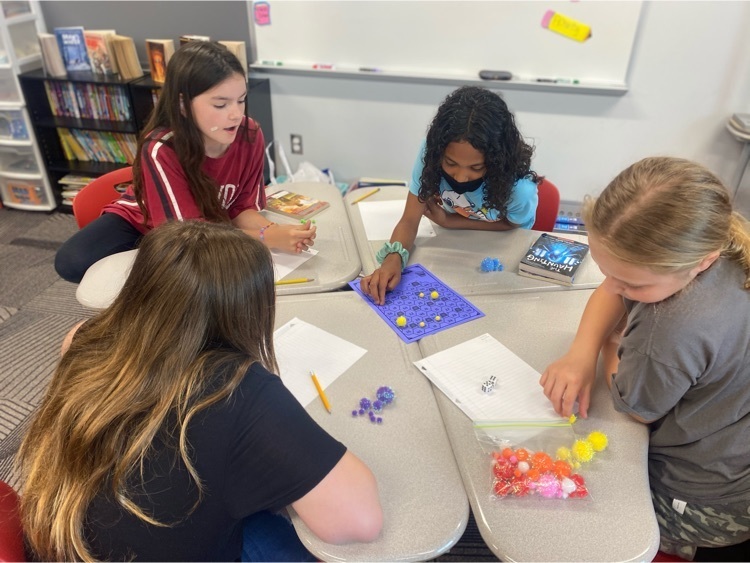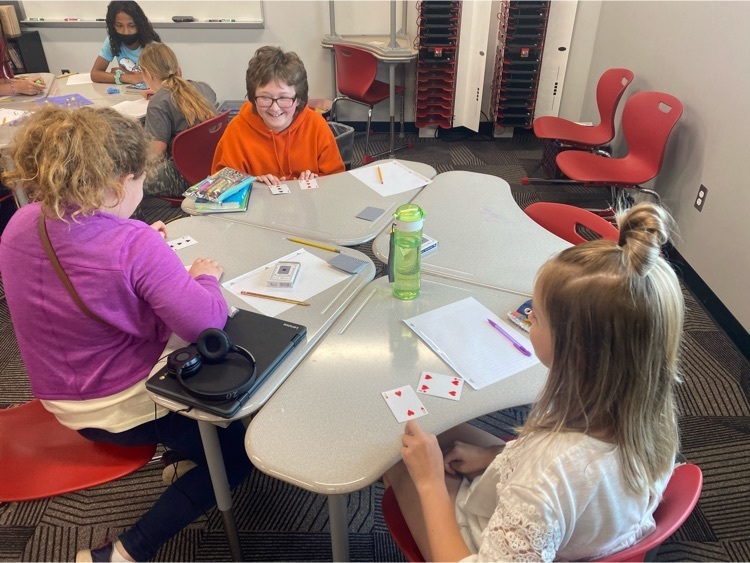 Junior High Schedule: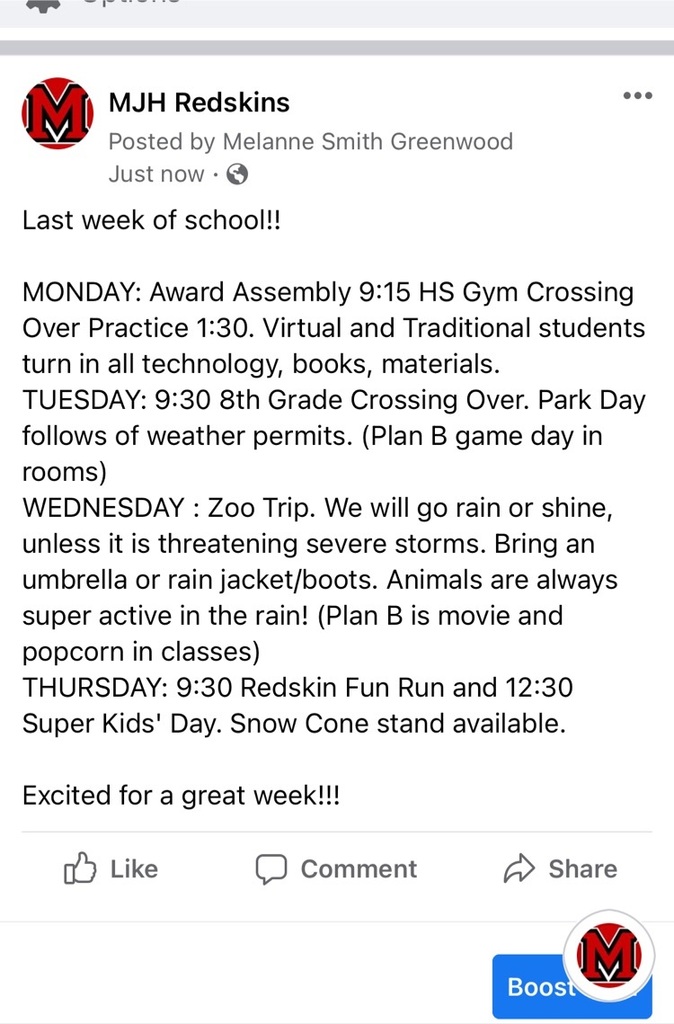 Congratulations to the Senior class of 2021!