The McLoud Alumni Association recognizes past Teachers, School Personnel and/or Board Members each year at the annual Alumni Reunion. These honorees are added to the Redskin Remember Program. This program was started in 2004 and three to five people have been honored every year since. The honoree is given a plaque and their names are added to the plaque that sits in the J.E. Walker Fieldhouse trophy case.
In 2022 the following teachers were honored:
Edna Holmes: Junior High English, Oklahoma History and Social Studies Teacher. Mrs. Holmes taught at McLoud 28 years. She passed away in 2002, but her daughter Pam (Holmes) Roper was there to accept her award.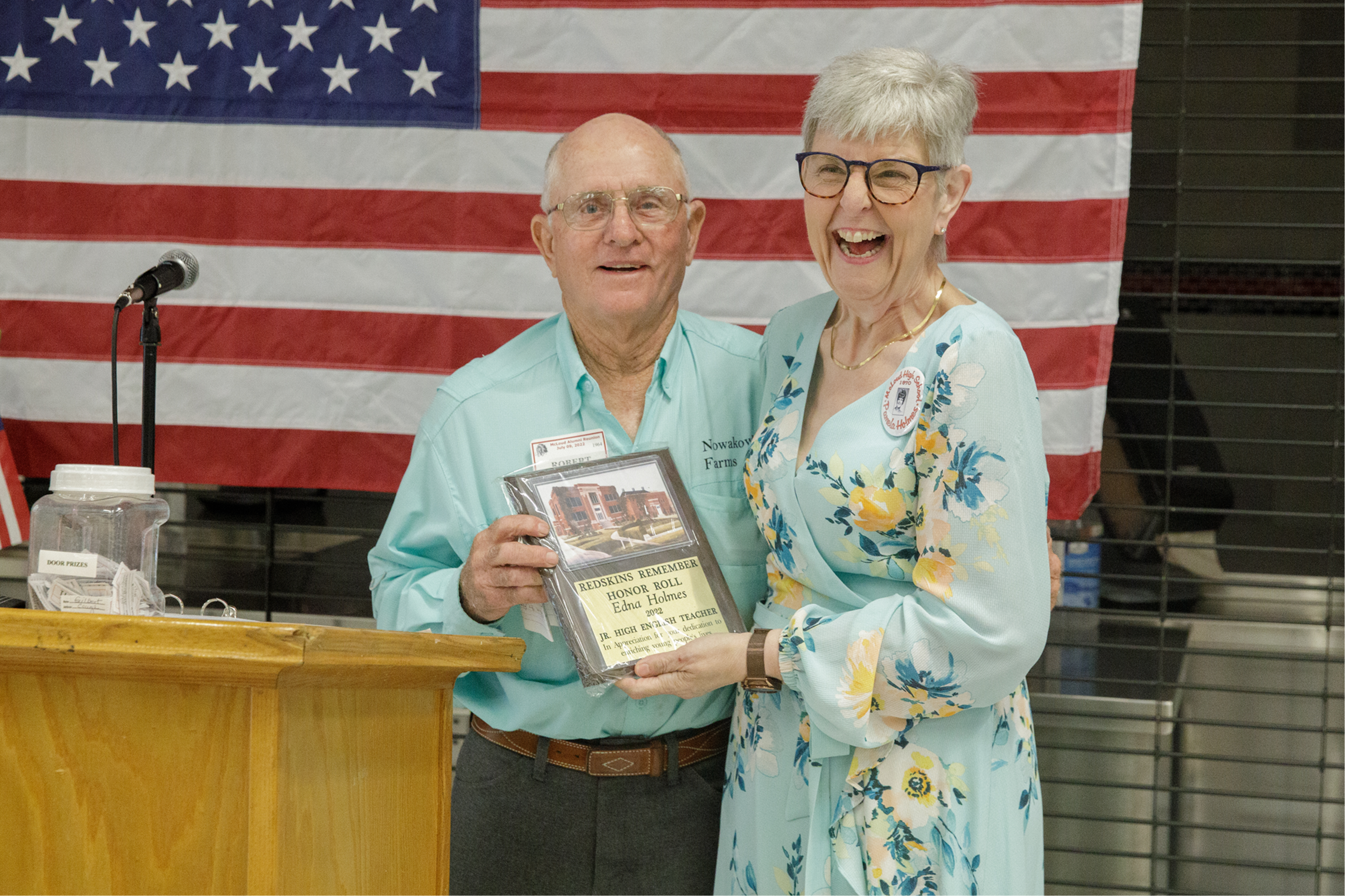 Robert Nowakowski presents the Redskins Remember Honor Roll plaque to Pam (Holmes) Roper.
Val Gokey: Teacher, Coach and High School Counselor and Traci Gokey: Elementary Teacher and Reading Specialist. Mr. Gokey taught at McLoud for 34 years and Mrs. Gokey for 39 years.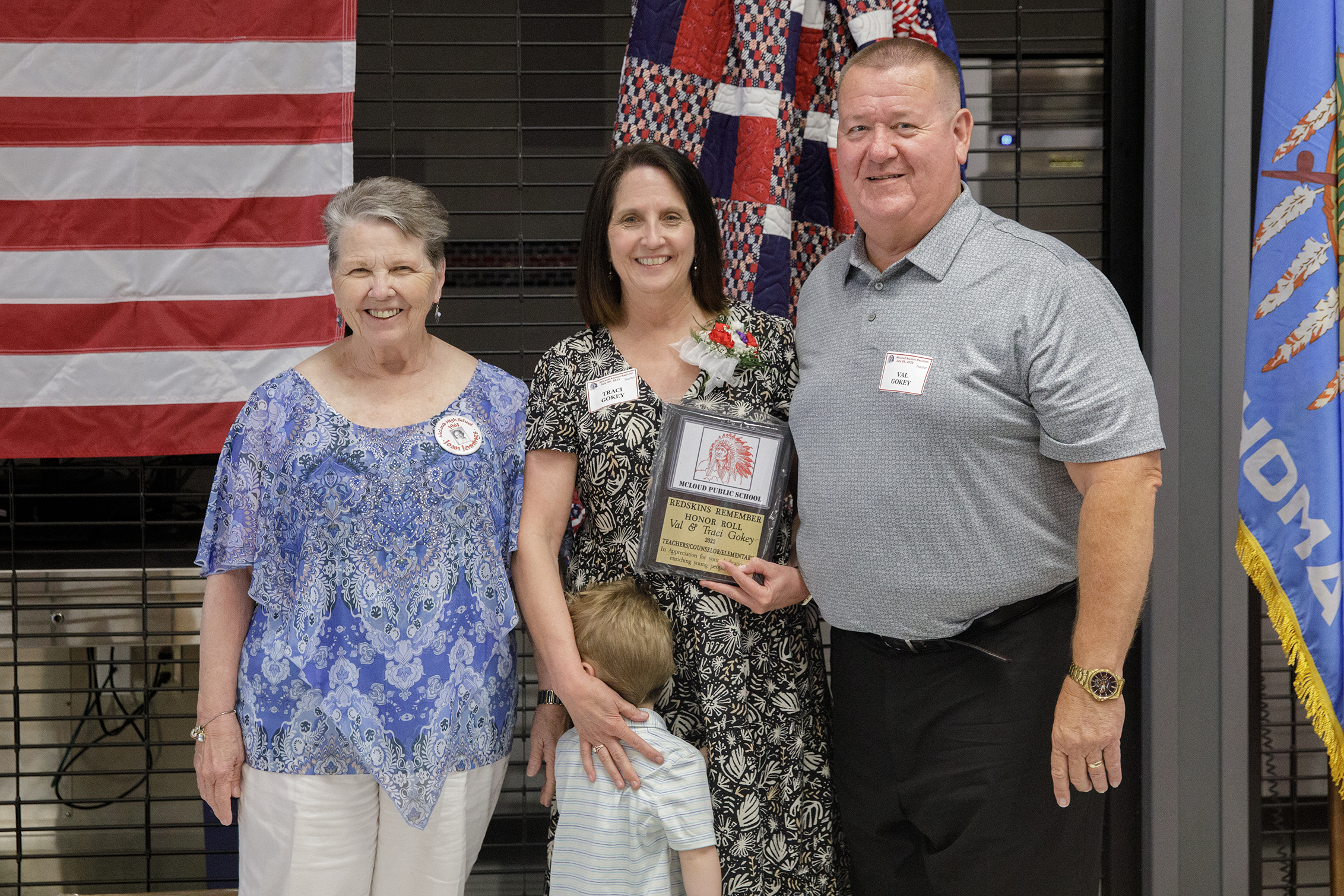 Val and Traci Gokey accept Redskins Remember Honor Roll plaque from Joan (Jennings) Jones.
Steve Tipton: Mr. Tipton taught Band and Music Appreciation at McLoud for 29 years. His band and marching band won numerous awards under his direction.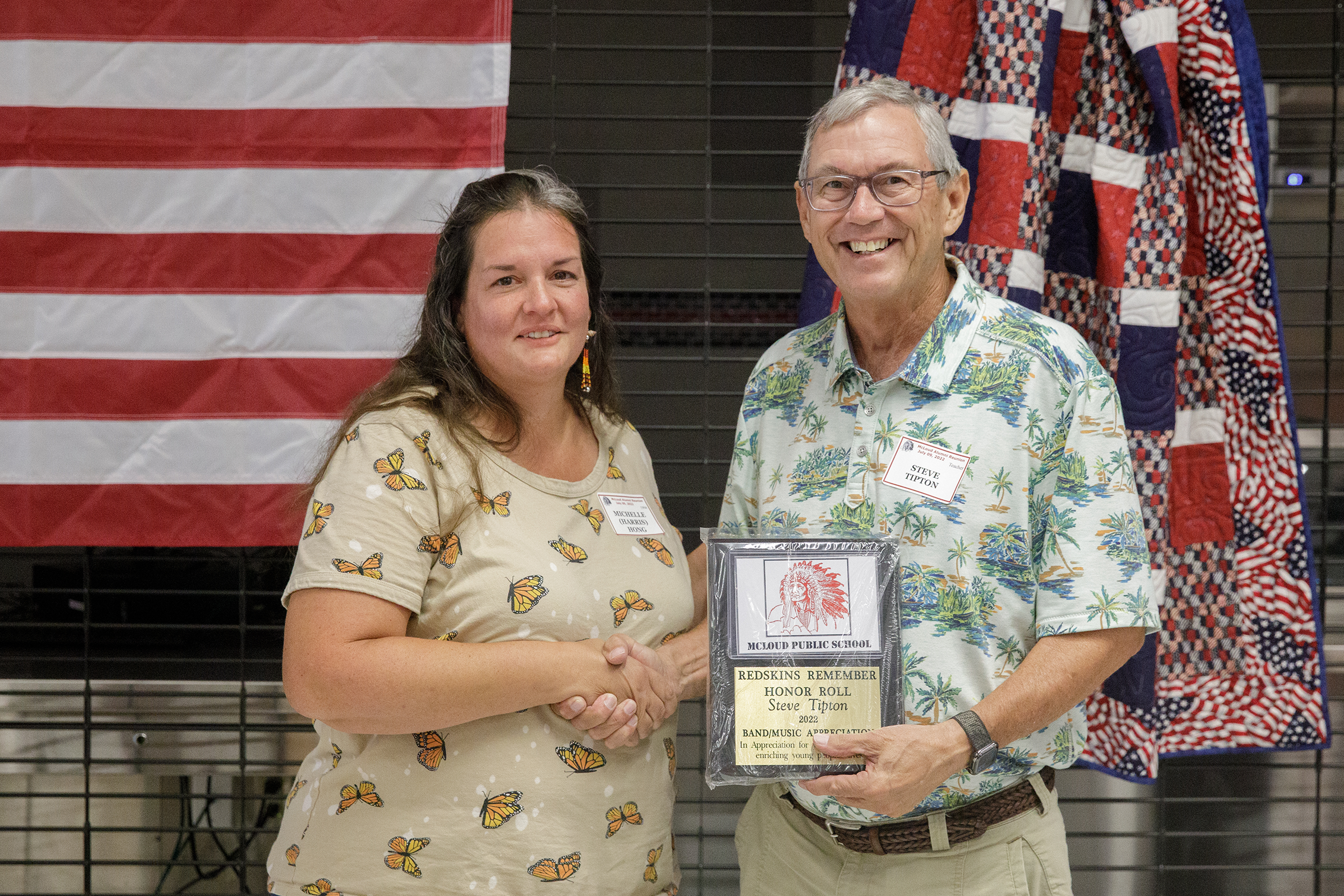 Michelle (Harris) Hong presents Steve Tipton with the Redskins Remember Honor Roll plaque.
Gary Hodde: Mr. Hodde is not only a McLoud Redskin, graduating in 1977 from McLoud, but was a Teacher, Coach, Assistant High School Principal and Athletic Director at McLoud. He served the students of McLoud for 35 years.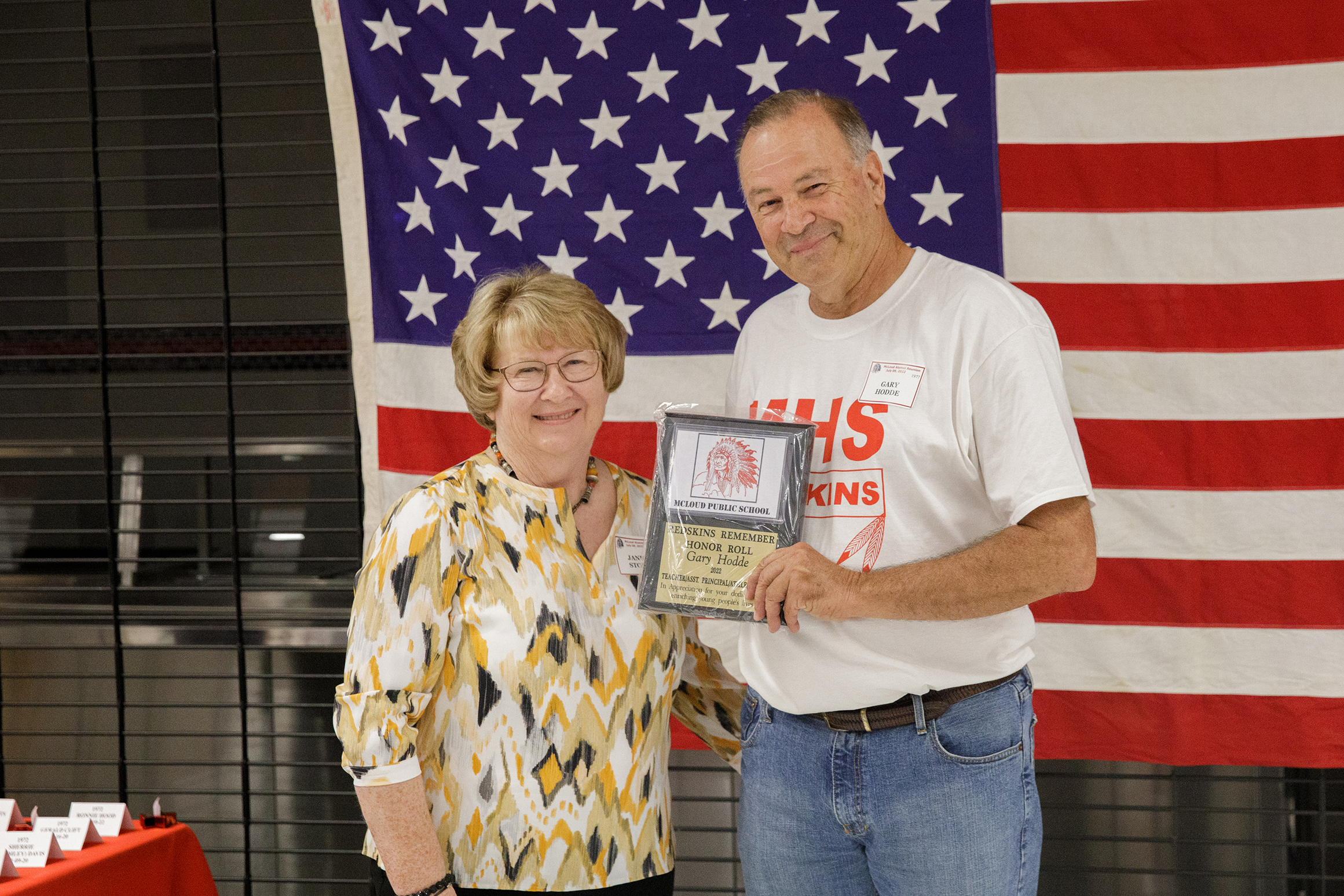 Gary Hodde accepts the Redskins Remember Honor Roll plaque from Janice Stotts.
More retired teachers or school personnel will be added to the Redskin Remember program in 2023. If you know where one of your retired teachers are and would like to honor them please send their contact information to mcloudalumni@gmail.com