The McLoud Alumni Association collected $ 6,169.00 in donations and $ 1,680.00 in dues in 2022. All donations go directly to support the school on where they see their greatest need. The school submits estimates to the Association on the items they need. It is therefore voted on by the committee on how much and what we can donate to. Different classes, organizations or items are supported each year. The Association's main goal is to benefit the most students.
In 2022 the Alumni Association was proud to give a monetary donation of over $7.000.00 to provide new music stands and rack to the Band. And, purchase eight tables and thirty-two chairs of flexible seating for the Elementary Library. Between both of these donations it should benefit approximately 700 students.
This donation was presented to Superintendent, Rhonda Hockenbury and her Staff, September, 20, 2022.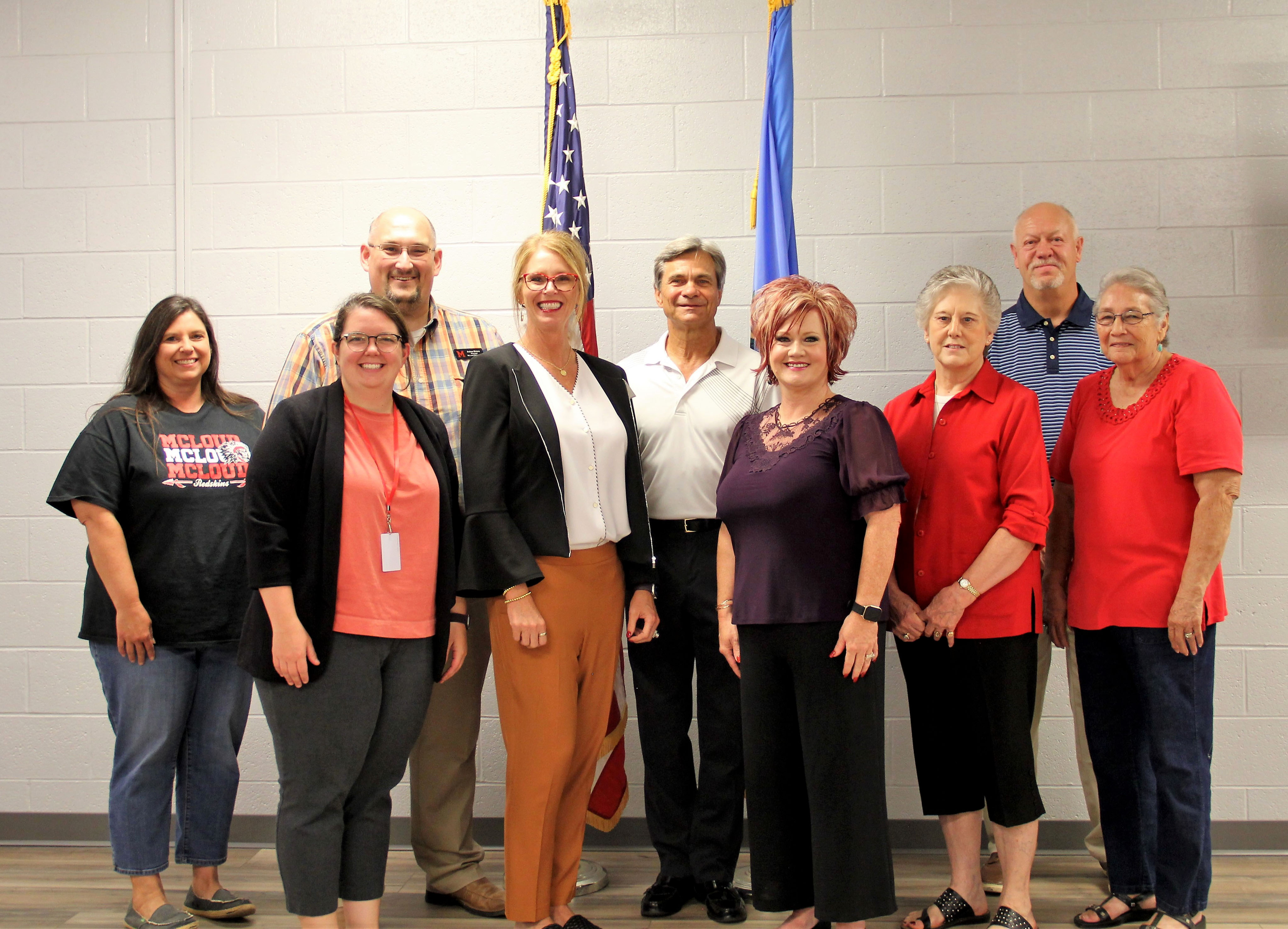 From left to right: Kathy Buzzard, Andrew Winters, Audrey Johnson, Rhonda Hockenbury, Gerald Reust, Angie Drew, Judy Sell, David Hagans, and Ruth Walker.
Thank YOU Alumnus for all of your donations and supporting McLoud Public Schools.
The McLoud Alumni Association can accept your donation all year. Please mail your checks made out to the McLoud Alumni Association and mail to P.O Box 534, McLoud, OK 74851
If you wish to donate or need to contact the McLoud School Foundation their email address is mcloudschoolfounation@gmail.com. Or to make a donation, mail your check made out to them and mail to P.O. Box 802, McLoud, Oklahoma 74851