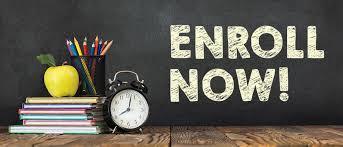 Parents and Guardians,
Good morning! This note is to let you know that online enrollment is now available! We are using a program provided to us via Wengage which is our student information system. Those of you who already have access to the grade book can go to the school website and begin the online process. You will click on the menu and then the building of your student. If you forgot your password, simply click "forgot password" and you will be given directions to reset it. If you forgot your username, you will need to contact the appropriate building personnel and they can assist you. If you do not yet have access you can also contact the designated person at each building site and they will be happy to help you get started.
*Some of the forms in the enrollment packet are required and must be completed to progress in the process.
ECC
Ashley Creed
Elementary
Jenette Bell
Intermediate
Lisa Peterman
Junior High
Alicia Payne
High School
Sherri Aubert